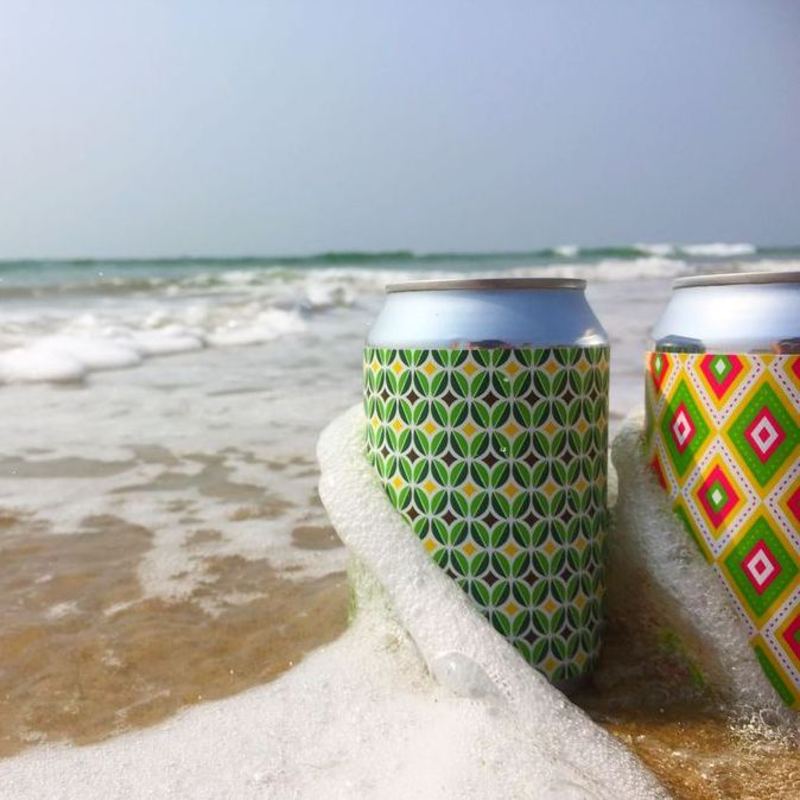 Welcome to Se London's version of India! Well, some Indian inspired beer anyway! Inspired by the rich and unique flavours of Indian cuisine, we wanted to use the same spices and ingredients to create a small range of Indian tasting beers in very different styles.
What started out as very initial ideas, soon evolved into 3 very unique tasting beers with some amazing combinations of ingredients.  Launched last week at Craft Beer Rising and hitting bottle shops/pubs/bars and restaurants this week (as long as we can get through the snow!) these are not going to be hanging around long!
Tamarind and Lime leaf Sour
Take fresh tamarind and lime leaf, add it to a Berliner Weisse Base and let the kettle do its souring thing and what you have here is a tartness from the Tamarind that enhances the sour base, whilst the lime leaf adds a distinctive citrus flavour and aroma.  We have received some amazing reviews – plus the design is pretty special too!

Mango DIPA
Juicy and Tropical.  This DIPA packs Citra, Cascade and Summit hops.  Fresh Mango adds a distinctive citrus flavour and aroma.  Bitterness is medium to allow the fruit notes to shine through; like the Indian sunshine.

Kerala Stout
Rice boats and lazy canal waterways have inspired this Kerala stout.  Cumin, cardamom and curry leaves have been bended with the warmth of chillies and cinnamon to create a tingling fragrant finish.  Perfectly balanced with the sweet, creamy mouthfeel of toasted coconut.

Here are just a few of the places in which you can get your hands on one:
Bottle Cave Dulwich