Pair 2017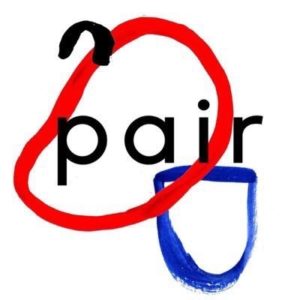 This summer we are delighted to be involved in the very first exciting venture of Pair.  A day of beer and food pairings with some great breweries (yes us of course) and some equally amazing food partners.  So what is it all about?
Five of the capital's most inventive breweries, each matched up with a kick-ass food partner, with a simple brief: to make the best beers and eats possible.
For some time now there's been a slightly problematic relationship between high-end food and beer. Go into many top restaurants and alongside the Chateauneufs, Rieslings and Dom Perignons will be an apologetic beer list that does nothing to complement the wonderful food dishes it's offered alongside.
So we decided to do something about it. Through fresh ideas, innovation and collaboration, we want beer to take its rightful place at the high table of great cuisine. We may be a way off seeing our favourite brewers on the Fat Duck drinks list, but the time has come to make inroads.
So –  five of London's most exciting, experimental breweries have got together, paired themselves with five food outlets/suppliers in close proximity, and have let their imaginations run riot.
Each pairing was given a briefing: to collaborate on a beer recipe which challenges convention, but of course, is first and foremost absolutely delicious. Then, using that beer, create a fantastic food dish. Salivating yet?
On Saturday June 24th, the fantastic new bar and music venue Five Miles, in the heart of vibrant South Tottenham, will host a launch party for all of these creations. There will be two sittings, at 1pm and 4pm. The event will be ticket only, £30, and this ticket will get you:
A unique, branded event glass.
A welcome drink
A two-thirds pour of each of the five collaboration beers.
Your choice of any three of the food dishes; the two you don't choose will be available for purchase, if desired.
Bragging rights for having been at the first ever Pair event!
The partnerships:
Affinity Brew Co. & Craving Coffee
Brick Brewery & Pedler
Elusive Brewing & Stansted Farm Shop
Weird Beard & Howard's Meat Co.
Tickets are available NOW from Pair 2017
More info on the beer and food pairings soon but ours is gonna rock!