London Brewers Market – 1.4.17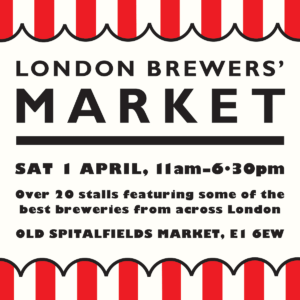 We are very excited to be back at London Brewers Market next week alongside a host of other excellent London Breweries.  Housed at Old Spitalfields market it is a great venue to come and say hi, meet the team behind Brick,experience our beers and even visit  Independent Label Market.
We will be taking along our ever popular Peckham Pils, Peckham Pale and Red Brick Rye but also exclusively our rhubarb sour which is available nowhere else.
Come and join us, Saturday 1st April from 11am until 6.30pm