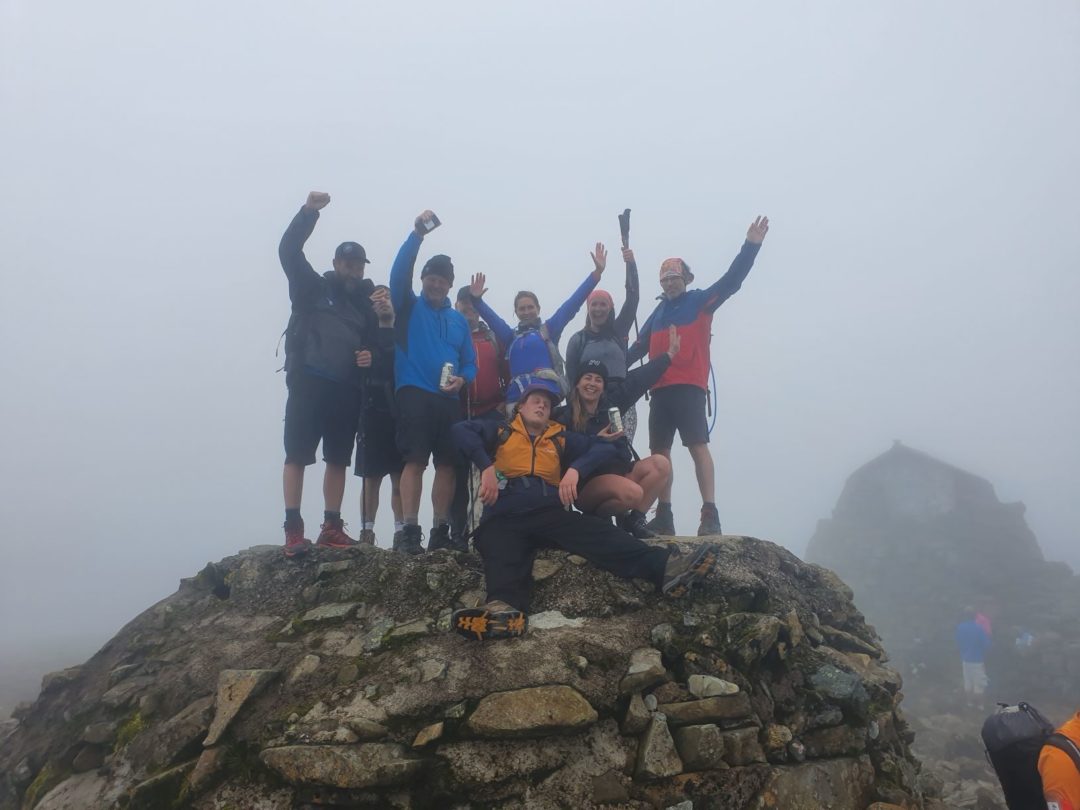 Celebrating 6 Years of Brick Brewery: Our Collaborations
Continuing our celebration of 6 years of Brick Brewery in the lead up to our birthday party on Saturday 7th December, this week we are looking back on the collaborations we've been part of over the years and led us to exciting endeavours that wouldn't have been possible otherwise!
Collaborations are so commonplace nowadays with a new collaboration release out every week, epitomising the industry's desire for sharing ideas, innovation and experimentation. Brick first dipped into collaboration beers in July 2017 with the release of Melange Imperial Stout, a collaboration with Peckham-based Melange chocolatier. They Using their dark chocolate cocoa nibs along with 7 malts and vanilla pods for a creamy and rich mouthfeel, plus a wrapped square of chocolate around the neck of the 660ml bottle.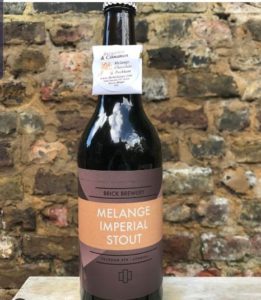 Since then we have released 18 collaboration beers, plus collaborated with 7 breweries at their sites. With each collaboration, our aim is to push our own creative and brewing boundaries by releasing a style we might not have previously, using a new ingredient or collaborating with a different trade to combine their knowledge to produce an innovative final product that we all want to drink! We'd had on the brewing wish list to explore jerk smoking techniques and flavours within a beer for a while, so when we collaborated with 1251 Restaurant in November 2018 we used owner and Head Chef James Cochran's we used James' knowledge of Jamaican flavours to create a Jerk Spiced Stout using his famous secret jerk spice blend and smoked malt that James took to Whitstable, where he grew up, to smoke in a traditional smokehouse. The result was a subtly smokey, mildly spiced but full-bodied stout with notes of cinnamon, nutmeg, cloves and sweet scotch bonnet, encapsulating each collaborator's heritage and expertise to create something unique yet big on flavour.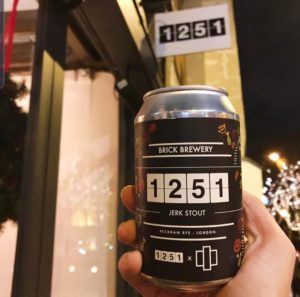 This mantra to collaborate on beers that are more experimental and fun has continued throughout many of our collaborations. When we went over to The Garden Brewery in November 2018 to brew a Rosehip and Wild Sorrel Sour, Pete foraged the ingredients with The Garden team from the woodlands around Slijeme for a truly Croatian-centric beer.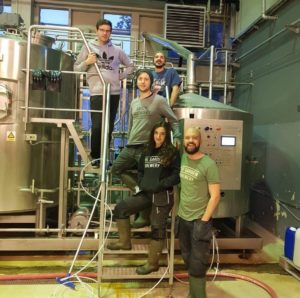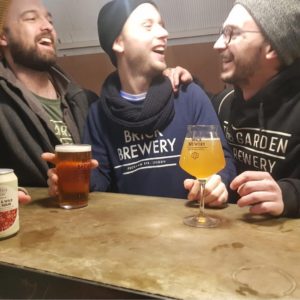 Another great example; our Combined Harvest brewed in collaboration with Hawkes Cider. The Brut Graff, a hybrid between beer and cider, was made using 1.5 tonnes worth of Braeburn apple juice which Hawkes brought along to the brew day and was added to the whirlpool and then co-fermented with their house yeast and London Fog Ale yeast to create a beer that is super dry with hints of sweet spice and gentle cider tartness from the Braeburn apple juice. This release challenged some tasting notes… was it a beery cider? A cidery beer? As shown so eloquently on Untappd by some drinkers; "Like a London farmyard snakebite". It split opinion but definitely challenged our knowledge and shifted our comfort zone.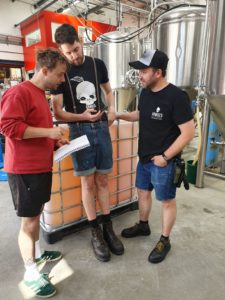 2019 saw us approach some collaborations with breweries in a slightly different way by creating opportunities to add a charity and fundraising element to our collaborative projects. When we started putting together ideas for our 3 Peaks Challenge Collaboration Beers at the start of the year, being able to give something back to each community was an important part of the planning process. Born from our love of escaping London for the countryside and fresh air whenever we can, pushing our boundaries and collaborating with like-minded breweries we collaborated with 3 breweries all located within close proximity of the 3 highest peaks in Scotland (Ben Nevis), England (Scafell Pike) and Wales (Snowdon). Those 3 breweries were Fallen Brewing, Hawkshead Brewery and Wild Horse Brewing. Breweries of different sizes, locations and brewing styles but like-minded all the same, the 3 beers were inspired by each peak. Released in 440ml cans for the first time, a % of sale was donated to each collaborative brewery's chosen charity; Start Up Stirling, Fix The Fells, Ogwen Valley Mountain Rescue Organisation and Peckham Platform. Alongside these 3 Peaks inspired beers, we completed the 3 Peaks Challenge itself on 14th July 2019, with at least 1 member from each brewery taking part as we climbed all 3 peaks in 24 hours. We had so much fun collaborating all together to create 3 very special beers, travelling to new places and generally being inspired by the stunning surroundings these breweries are situated. Read more about that collaborative project here.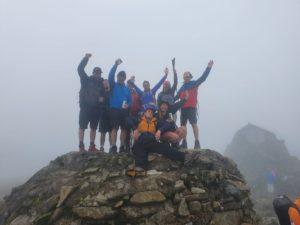 Our charity and fundraising-focussed collaborations have continued in 2019, with releasing Preferred Pronouns in collaboration with The Queer Brewing Project for the official London Craft Beer Festival beer, with 10% of sales going to Galop; the UK's largest LGBTQ anti-violence charity. Our involvement in The Skyline Project, which saw us collaborate with Brooklyn-based KCBC to release Boysen Was The Cure, an Imperial Sour, contributed to £1 from each box being donated to Trees for Cities.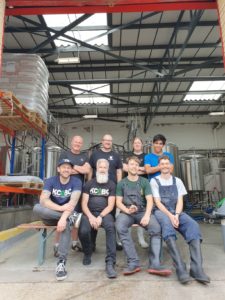 Our collaboration beers brewed at our site also gives opportunity to work with a new local artist for each label design. The most 'free' of all our beer labels, our collaboration labels gives each artist a lot of freedom to interpret the beer in their own unique way and showcasing their artistic style. This freedom has seen our collaborations go further than just creating the beer, with the label design being produced by our collaborators also. For our 'Je Ne Saison Quoi' Apricot Sour Saison release with Clapton Craft Forest Hill, then-manager Ben Weetman used his graphic design skills to translate the summer holiday inspiration with fun graphics and heady, summery colours onto the label. Lily of The Queer Brewing Project is also a talented artist who transformed a digital painting of hers, in a project exploring gender through art, from when she was a student at Camberwell College of Arts into a vibrant label design.
All of these collaborations over the years have set us new challenges, taken us to different parts of the world and made some great new friends. A big thanks to everyone who has collaborated with us over the years, these beers and projects have been a real highlight of our journey so far. We have big plans for 2020 and can't wait to play host to some amazing new breweries, visit new places and brew even more beers. Stay tuned! What's been your favourite collaboration we've done?
Our 6th birthday party is on Saturday 7th December at our Taproom in Peckham, more details on what we have planned here. Free entry, everyone welcome!