Rhubarb Sour has arrived!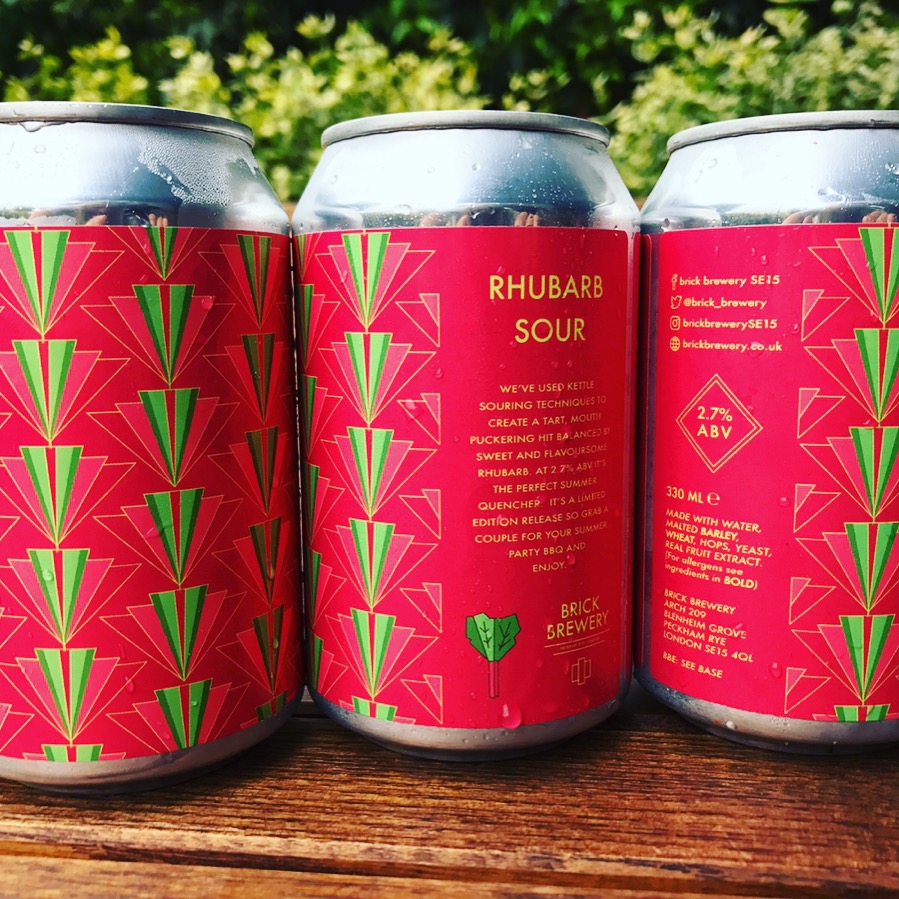 We have been working on this beauty ever since we took it to the London Brewers Market back in April.  The feedback was phenomenal so we did it again and worked on it to make it even better.  We released it in keg and it went down a storm so we went one better and just in time for summer.  A Can!  A gorgeously designed can by our lovely friend Iris Loi.  We launched last Friday at Clapton Craft in Forest Hill and at our Tap Room and they are on general release from this Monday 3rd July.
We used kettle souring techniques to create a tart, mouth puckering hit balanced by sweet and flavoursome rhubarb.  At 2.7% ABV it is THE perfect summer quencher.  It's a limited edition release so grab a couple for your summer party or BBQ and enjoy!
To name a few,you can get your hands on them from:
We Brought Beer in Clapham
Bossman Wines/Bottle Cave, Lordship Lane