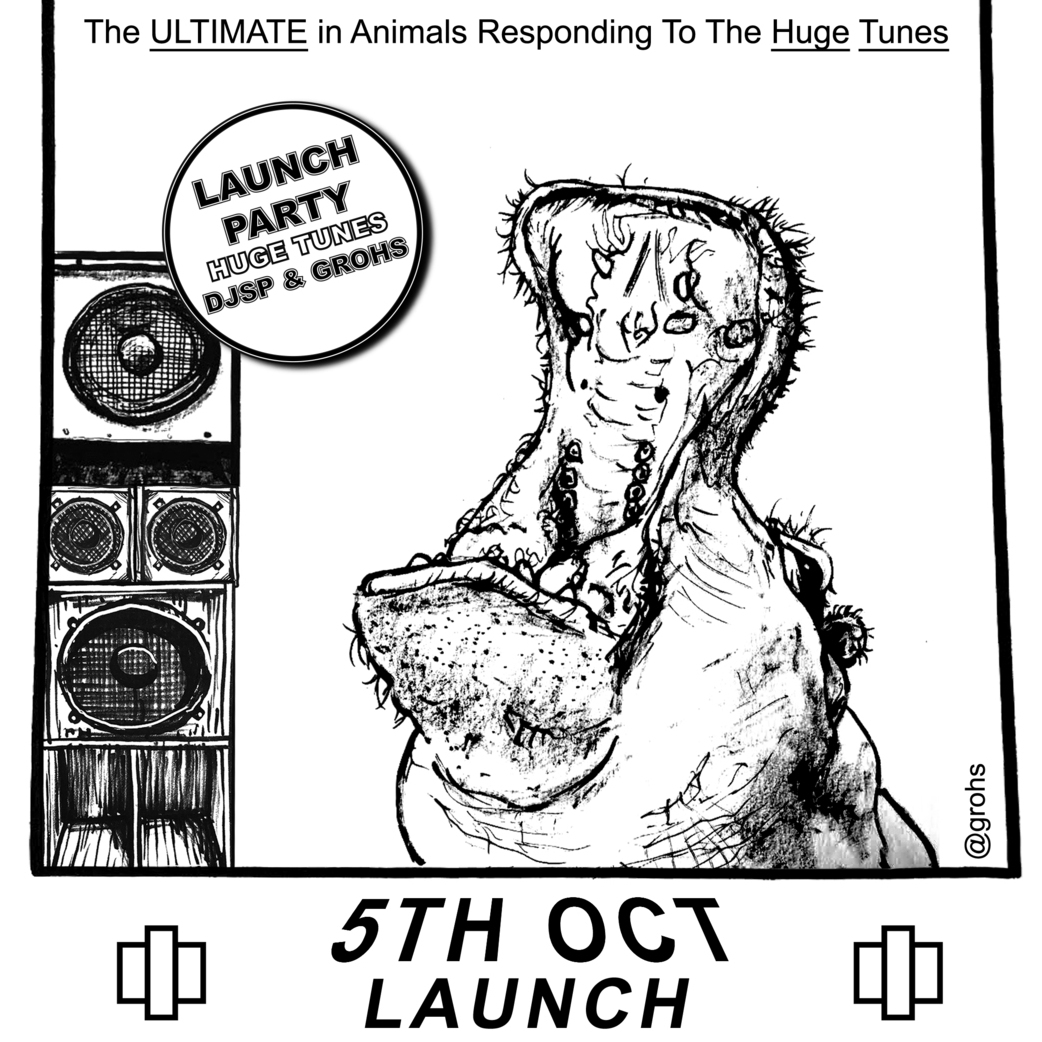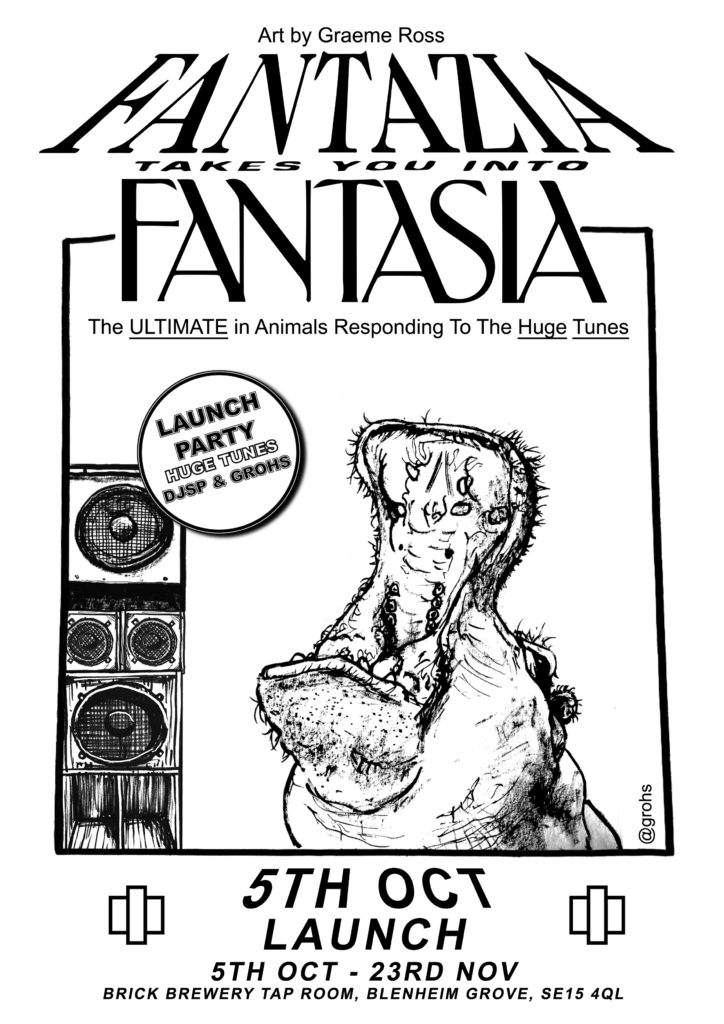 This Friday 5th October 2018, sees the launch of a new display on our artists wall.
Graeme (aka grohs) is a multi-tasking artist, illustrator, graphic designer, art director, DJ and sound artist whose work focuses on everything and nothing in particular. In a development of his successful project Dogs Responding To The Huge Tunes, Graeme is creating Fantazia Does Fantasia – Animals Responding To The Huge Tunes
Exploring the present moment and in particular the euphoric feeling once can experience at a rave, in a nightclub, listening to music or indeed just having a nice time with friends in a fine drinking establishment, this showcase will turn the wall into a "club for animals"- a mural featuring various speakers,"clubartifacts", songtitles, lyrices and animals – think Disney's Fantasia set in 90's rave scene Fantazia.
Lions roaring for the rave. Elephants with their trunks in the air. Hippos shouting for a rewind.
Intrigued?  We certainly are.  Launching this Friday at the Tap Room, Graeme will be there for any artist questions, plus he will be bringing his kit and DJ'ing for us.  It won't be a rave but we are hoping you will get that euphoric feeling, so come and join us from 5pm – midnight.
You can find out more about Graeme's work here  
The work will be on display until the 23rd November 2018