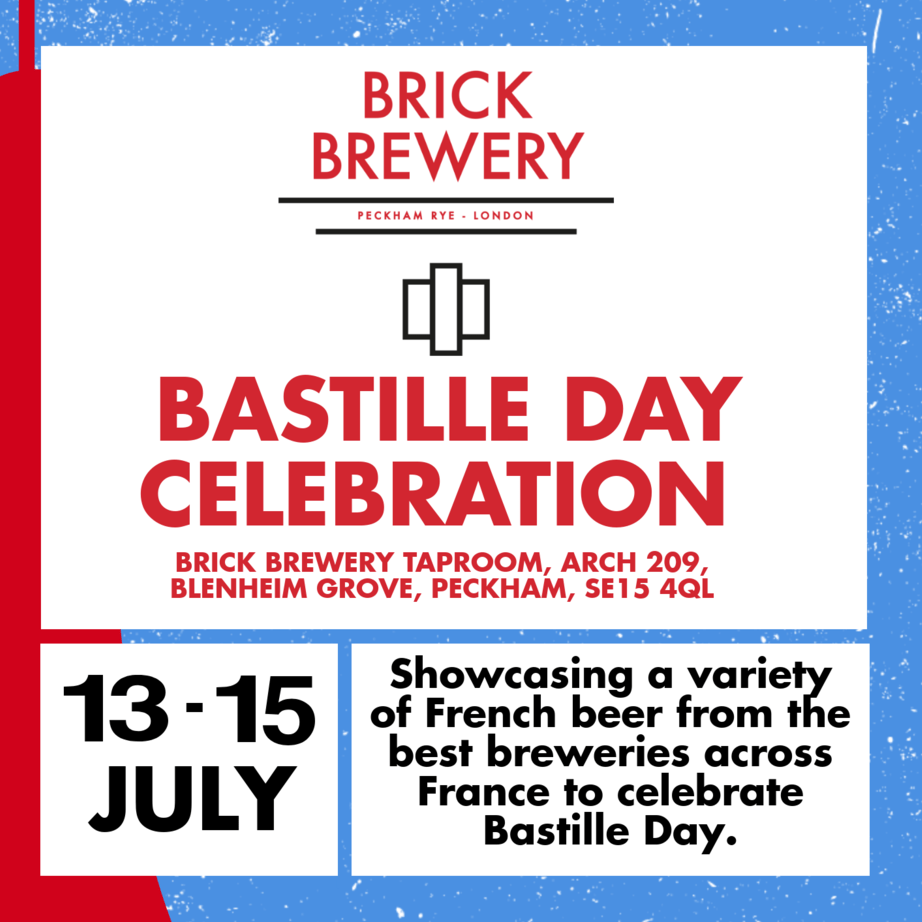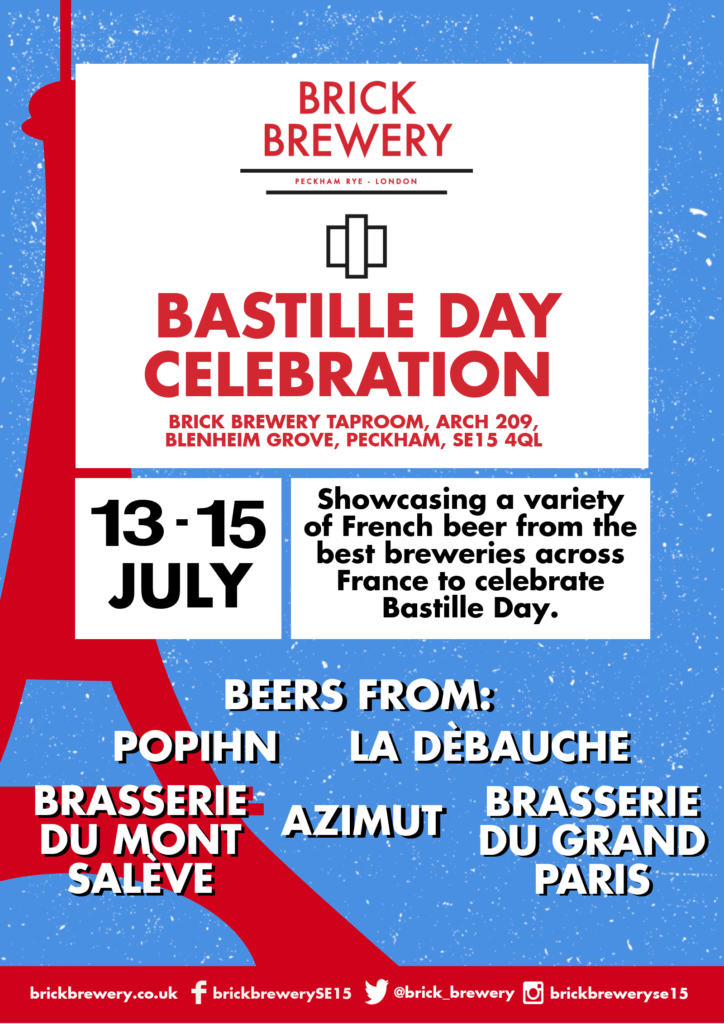 From 13th-15thJuly sees an exciting beer showcase at our Taproom in Peckham. Trudie, our Taproom manager we are sure many of you have become friendly with as a familiar face behind the bar, has worked hard to source some amazing beer from France and is a beer scene that is close to her heart! In her own words, find out more about what we will be pouring throughout the weekend and look forward to seeing you enjoy the beers.
"The French craft beer scene was a late starter in comparison to others. In 2007 France had no more than 200 breweries compared to around 700 in the UK, but when it exploded it followed the same pattern – it jumped astronomically to over 1000 in under 10 years. Having lived in France for two years from 2013 to 2015, I got to relive the initial excitement and passions of a fledgling craft beer scene that was already fully establishing itself in the UK and London. I experienced their first official Paris Beer Week and enjoyed making my pilgrimages to the very few shops and bars at the time in search of the newest breweries riding the craft wave.
Now in 2018 we see a lot of these breweries have built on the initial hype and emerge as interesting, high quality and consistent brands, but, yet, have not managed the journey over the pond. We have managed to source a small selection of the best of France."
Pouring at the weekend we will see:
Mont Saleve
Located in Neydens, South-East France, since 2010 and founded by a former chemist who has a strong passion for hops, from French Barbe Rouge through to Nelson Sauvin from New Zealand and the now classic hops such as Cascade and Chinook the brewery has expanded its range to around 50 different beers. Mont Salève represent one of the most innovative and active breweries in the French craft beer scene.
Popihn
Heavily regarded as one of France's most exciting modern craft breweries, Popihn brew an acclaimed selection of beers from American-inspired pales to rich imperial stouts which have helped them grow a reputation for changing the perception of French beer across the world and become a highly-requested import.
La Debauche
La Débauche is a young, dynamic brewery which opened in 2013, the La Débauche team undertakes truly filigree work when it comes to barrel aging, using different types to develop aromas and work with powerful and unique aromatic notes. In amongst this they have gained notoriety in France through a crowdfunding campaign which was still an unusual undertaking in France at the time.
Grand Paris
Gypsy brewers since 2011 and moving into their own brewery on the outskirts of Paris in 2017, The success of Les Brasseurs du Grand Paris is linked to their meticulous work ethic and the quality of their American-influenced beers. They use only very aromatic American and New Zealand hops. Unlike most other breweries in France, Grand Paris has worked closely with the cocktail world, collaborating with renowned bars across France.
Azimut
This Bordeaux based brewery create adventurous and surprising, yet accessible recipes, with both core beers and an exploration range, with their main aim being "Our goal is to craft beers that are simple, original, accessible and surprising. We conceive and develop all our beers so that they can be drunk in pints by themselves or with a meal".