Introducing ROLLVNDO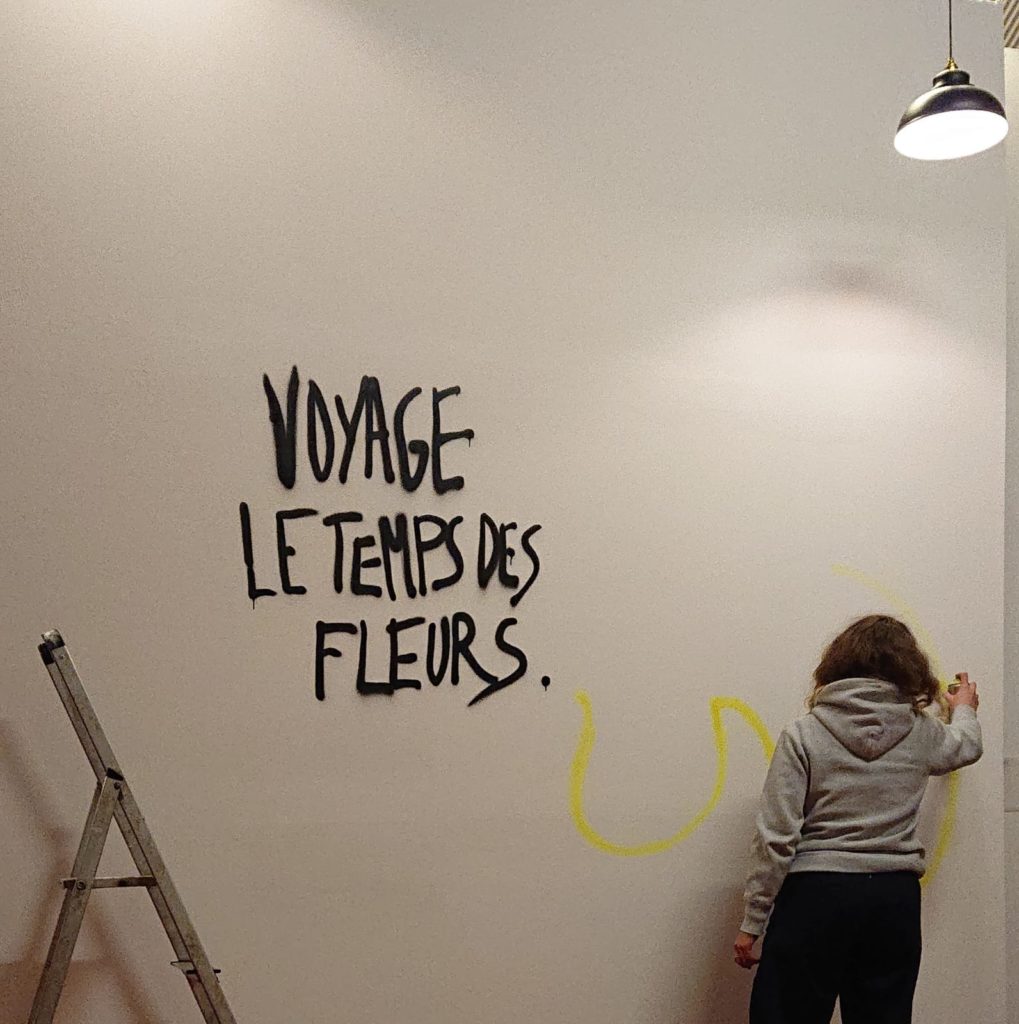 This week sees the launch of another exhibition on our Taproom wall. We're thrilled for Julia Fraile, a local paper collage artist, to exhibit her latest collection Voyage: Le Temps Des Fleurs. Originally from France, Julia is also a fashion designer by trade and uses the collages as another outlet of creativity, inspired by the contemporary culture we live in. We're excited to have another medium make the most of our exhibition space for another talented local creative.
Julia's collection will be on show from 7thFebruary until 24thMarch, take time to admire the exhibition when you're next down in the Taproom. We sat down with Julia to find out a bit more about her and her work.
Tell us a bit about yourself…
 I'm Julia, 27 years old, I've lived in London for three years now and love the diversity and energy of city… as cliche as it sounds! I've always loved all forms of visual art, love surfing when I get the chance (obviously hard in London!), music and of course enjoy travelling and discovering new cultures. I started to work in collaging a few years ago as an escape to reality and an outlet for expressing my creativity.
What is your background and where did you grow up? 
I grew up in France. In Britanny in a small seaside town call Lorient. I moved to Nantes when I was 18 to Study Fashion Design in the Atelier Chardon Savard and then moved in Paris for my final year. Following this I moved to Biarritz to start a design job for a well-known surf company. A year after I moved onto Galicia in Spain to design for a Fast Fashion company and it's at this time when that I really start to work on collage to challenge myself.
What does a typical day look like for you…
Wake up, drink a black coffee, cycle to East where I work as a designer for Billionaires Boys Club which is great as it gives me a chance to merge multiple interests, my design background and my collage work. Then it's cycle back home and go to the gym or do collages to release any extra energy I have!!
How do you like to work?
I love to work from my flat where I have all my books, magazines and also good records to listen too! It's not a big space but it's for me the place I feel brings my best ideas and vibe to create.
What/who inspires you and your work?
 People, song lyrics, quotes in a book, objects, a bit of everything really. A mix of popular and contemporary culture.
Where or what is your favourite spot in South East London?
There's an amazing old Irish pub next to my flat in Elephant that's pretty untouched, the vibe of the locals are amazing. Theo's is always a staple for the best pizza and during summer a cycle along the river to Wapping and then Greenwich is the perfect way to spend the day.
Check out more of Julia's work here :