Celebrating IWD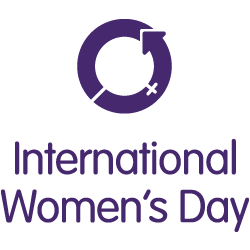 We are celebrating International Women's Day at the Taproom with a weekend long showcase of beer, art and literature events championing feminism, empowerment and equality. Everyone welcome!
// MOTHERSHIP BREWERY SHOWCASE //
All weekend from Friday 8th March
Mothership is an all-female brewery that champions women in craft beer. Through dedicated craft, hard graft and a love of big flavour, we create innovative (and award-winning) seasonal beer collections with a social conscience. We'll be pouring their Brut Pale, Hypergalactic IPA and Cardamom & Rose Summer Stout.
// FREE BADGE MAKING WORKSHOP WITH MAKE + CHANGE //
Saturday 9th March 2pm – 4pm
The aim of the Make+Change workshops is to generate discussion around feminist issues. The workshops are run for anyone and everyone with hopes to appeal to a diverse group of people. Everyone is invited to sit down and make a badge that promotes equality and challenges the ideas of femininity.  No need to book, drop in and FREE open sessions.
// FREE COLLAGE WORKSHOP WITH JULIA FRAILE //
Saturday 9th March 2pm – 4pm
Our current Taproom Exhibition artist, Julia Fraile, is running a collage workshop alongside the badge making workshop. Using materials from The Feminist Library, we'll explore and generate discussion of feminist issues through the materials to create an A3 collage. Everyone is welcome to bring your own photographs, posters or cut-outs to add a personal touch to your collage. No need to book, drop in and FREE open sessions.
// BOOK SHOP BY THE FEMINIST LIBRARY //
Sunday 10th March 2pm – 4pm
The Feminist Library will be setting up a temporary bookshop in the Taproom, selling books focussed on female authors, histories and literature.
Find out more and register your interest on our Facebook event page here:
https://www.facebook.com/events/953110078225725/
International Women's Day Weekender
Friday 8th– Sunday 10th March (various dates and times for each event)
Brick Brewery Taproom, Peckham, SE15 4QL