Our Taproom: 1 Year On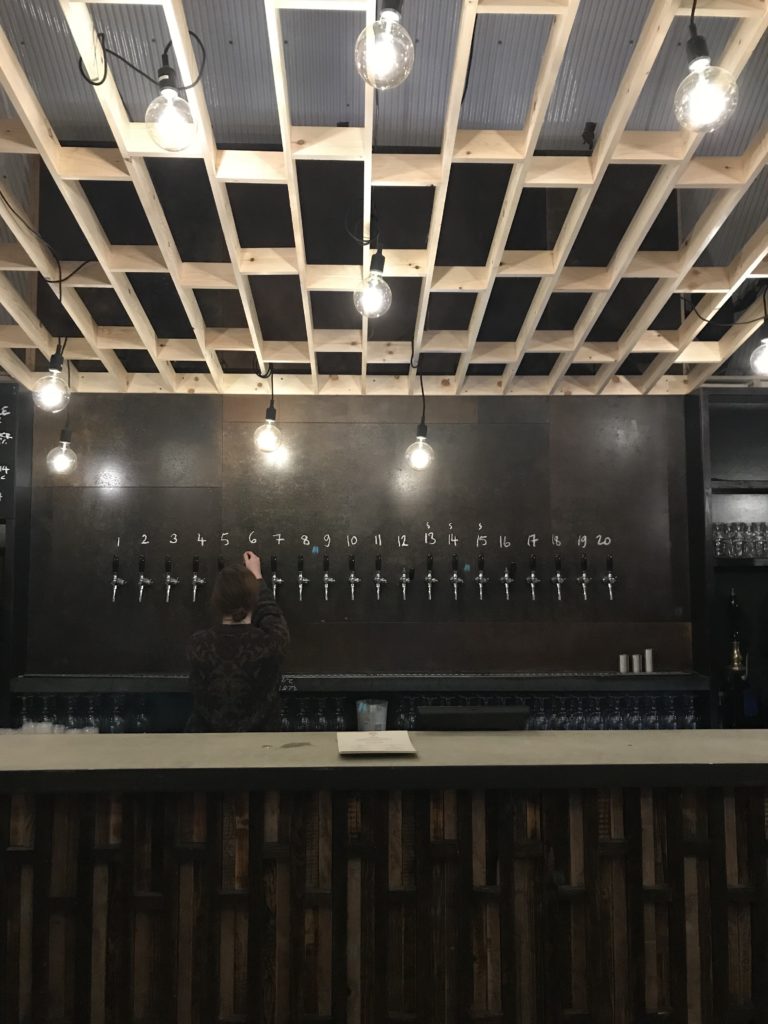 1 Year of the (new) Tap by Trudie, Taproom Manager
In December 2017 we closed the Taproom doors to move the brewery out to our new unit at Deptford. We used this opportunity to expand our Taproom, almost quadrupling the amount of taps and expanding our offer to include more cider, wine and spirits. 2018 was a year of celebration for us as we introduced launch tastings, showcases, created a new exhibition space and celebrated our 5thyear in the local area.
Celebrating the Beer
Expanding our offer coincided with the expansion of the brewery also. In 2018, we upped our specials game with the ongoing Sour Series, and introduced Peck and Blackhorse to our seasonal Framing Range. We have released around 36 Brick specials at the Taproom, some of them exclusives. To put that into perspective it's like releasing a new beer every 8 days! Nothing beats our core Foundation Range, however, smashing out over 21,000 pints of Peckham Pale, 19,000 Peckham Pils, 10,000 Peckham IPA and over 3,000 pints of Peckham Rye.
With 18/22 taps dedicated to beer we also committed to source a small range of international specials. Our goal is to constantly offer something different, either showcasing lesser-known breweries in the UK like the formidable French brewers Popihn and Mont Salève or seeking out extra specials from established brewers like Prairie Artisan Ales and The Bruery. This is also the way we structure our offering of bottles and cans, having a good balance in style, abv and price alongside our own releases. In April, we introduced a whole shelf of Gluten-Free beer options. This has been loved by many who would like to explore beer styles yet have a gluten intolerance and in December we decided to keep a wider range of low-no alcohol beer to cater to even more of you!
Celebrating the Non-Beer
Our ciders, wine and gin all come from London-based distributors or distillers. The cider comes from Walthamstow-based The Real Al Company and Hawkes in Bermondsey, our wine from Les Vins de Sylvain in Honor Oak and we regularly get gin from both East London Liquor Company and Peckham's own Little Bird. Square Root, based in Hackney, provide all of our soft drinks including our beautiful Artemesia Tonic which we use for the gin and Serious Pig just a few arches down supply us with most of our snacking offer.
In December, we introduced a selection of 3 whisk(e)ys to our offer, of varying flavour profiles. At the moment we are serving Redbreast 12, Lagavulin 16 (my personal favourite) and Hakushu Distiller's Reserve.
Celebrating our Staff
Of course, we would be nowhere without our dedicated team of bar staff. These are the lovely faces you see every day at the tap. We value their work immensely and this is why the decision was made in January 2018 to join the Living Wage Foundation, ensuring they are paid fairly and committing to matching the yearly changes. The dynamic we have built over the past 12 months feeds naturally into the service we provide creating a positive vibe all round. A massive shout-out to Jenny, my right-hand woman who joined us in April and who has been a phenomenal addition to the small management team and to Adam, Tallulah, Jesse, Alex, Sam and Will who make working at the Taproom such a pleasure!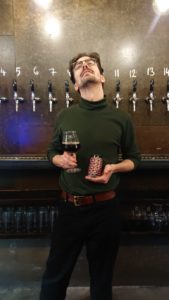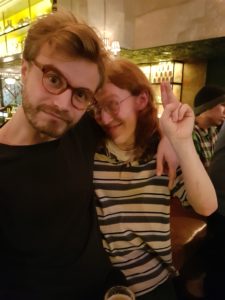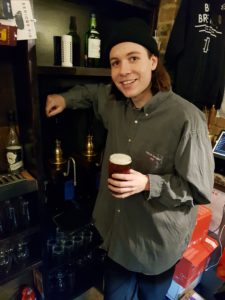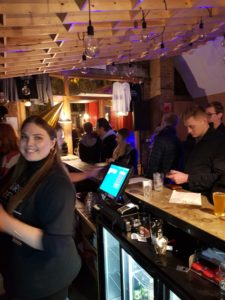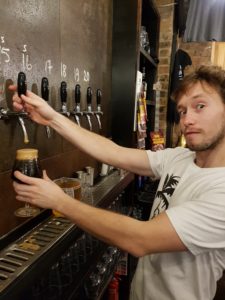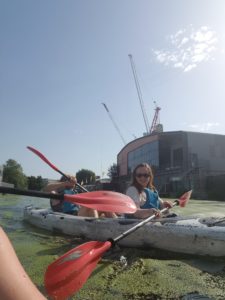 Celebrating our Customers
Our customers; old and new, regular and passers-by are at the centre of this little patch of Peckham we inhabit. We keep our regular beer launches and tastings at the price of the beer offered to make the events as accessible as possible. We always ensure that a member of either the brew team or management are hosting to keep conversations open and to listen to feedback. Your opinion matters to us and throughout the year we brought a number of Taproom Exclusives from the brewery to you like the Rhubarb & Custard Sour, Beetroot Sour (my favourite!) and the many special beers for our showcases. The reactions we get to these specials sometimes influence our decision-making processes, so keep on chatting to us or posting and sharing your thoughts on social media.
Celebrating our Future
In a constantly changing Peckham our challenge has been to constantly adapt to our customer's needs. Going forward in 2019 our goal is to make our launches and tastings more engaging and in-depth by the introduction of radar charts. We also want to make our events and exhibitions more dynamic by offering workshops, holding fairs and improving on our celebration showcases and festivals from last year. This year we also plan to research and action a plan to reduce our use of plastic and general waste, and increase the amount of items we recycle, including a plan to recycle any Keykegs that come in for special beers. We hope to keep running with our theme of Celebration for years to come, and we hope you will all join us!