Classic Cocktails, re-interpreted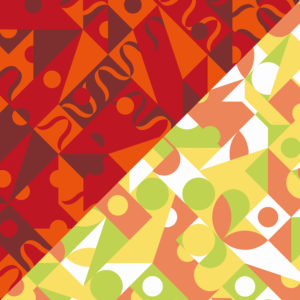 We've taken a new and innovative approach to our Sour Series for 2019 with the addition of a new collection, called the Heritage Sour Series. These beers will have added complexities such as wood ageing or inspired by cocktails of old, or both, creating a depth and twist that compliments their Fruit Sour Series.
The first releases in this series are two vermouth cocktail-inspired beers; Manhattan Sour and Martini Sour.
Manhattan Sour: Styled on the classic cocktail, the Manhattan Sour blends sweet cherry with a dash of bitter orange.  Cinnamon and Ginger create a warmth alongside rich, sweet and fruity notes from ageing on cherry wood.  This dark sour harnesses the classic recipe made famous by New York's speakeasies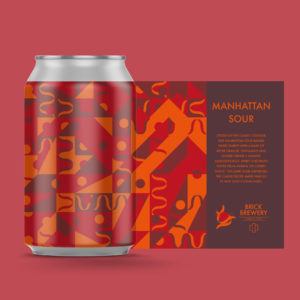 Martini Sour: White grape, peach and lemon peel provide a delicate contrast to the dry base of this sour. Added chamomile, coriander seed and cardamom bring a level of complexity that defies expectation.  Classic, balanced, refined.  Olive not required.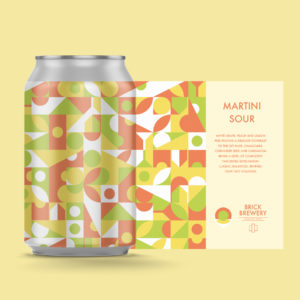 Continuing to work with up and coming local artists and creatives, in addition to the different approach to the beers, we've also moved our inspiration for the artwork for this series on to the next era. They will follow a Mid-Century Modern influence which came directly after the Art Deco period for which the designs for the Fruit Sour Series are based. Function dictates form, with the flashy designs ditched and stripped down and organic clean lines embraced.
Using a new local artist for these label designs, we sat down with designer and creative Ted Low to find out a bit more about himself and how he approached this new label project for us!
Tell us a bit about yourself…
I'm Ted, 32 years old, and totally obsessed with sports and design. I loved playing basketball competitively but I'm not able to do it anymore due to an Achilles injury. Now instead I go running or surfing whenever I can get to the sea. Best of all, I love watching sports while enjoying a beer. Design is my second love and it's awesome that I get to do it as my job. I'm always in awe at the breadth of talent in the design industry and the designs people create. I've lived in London now for six years after living in Brighton, Switzerland and South Africa.
What is your background and where did you grow up?
I'm originally from South Africa and feel like it was instilled in me from an early age by both my parents to be really proud of my South African nationality and how far the country has come. For my dad this meant making sure we watched all of South Africa's rugby matches. As a family we left South Africa when I was three and half for Geneva, Switzerland as my dad was offered a new job. Upon arrival I apparently tried to leave the airport terminal bare footed and refused to put on shoes, even though there was snow on the ground. Switzerland was quite an adjustment at first, we really missed our family and friends in South Africa but looking back growing up with my older sister in Switzerland was great.
What does a typical day look like for you…
In September I started a Graphic Design studio with my friend and business partner Ryan Sargent, and shortly thereafter quit my regular full-time job, so I'm not too sure what a typical day looks like yet! Sometimes I'm out meeting clients, working from a coffee shop or I end up going to the office where I do most designing. As a company we just finished a branding project for a local café. Currently I'm working on a community mural and putting together proposals for new jobs. If I'm not too tired I try to get a run in before taking it easy in front of the TV, especially during the winter months.
How do you like to work?
When doing client work, my ideal scenario after getting the brief is to give myself the time and freedom to be creative. It usually gives me the biggest breadth of designs and I get to choose from a ton of designs and just present the best ones. For example, Martini Sour had 38 different designs but I only presented a few. If I'm doing personal work I tend to come up with a concept or idea for a design which challenges me to learn a new program, skill or technique to execute it in the way I envisioned it at the start. Say like learning how to code to create a website or testing out a new technique in animation software. I also can't stand to work alone when doing design. Where possible, I aim to work in the company of other creatives, so that I can always get a second eye on something.
What/who inspires you and your work?
I'm always curious to see something new from Aaron Draplin, he's so talented and I love his style of design but what I respect most about him is that he's such a welcoming and genuine guy. I also hugely admire Saul Bass and Olly Moss design, not only are their designs graphically beautiful but the concepts behind their designs are brilliant. One of my favourite local designers is Rob Lowe a.k.a. Supermundane. And you never forget your first design crush: Tinker Hatfield; shoe designer for Nike.
Where or what is your favourite spot in South East London?
I wish this question was favourite spots plural rather than singular! If I'm forced to pick just one it has to be Marcella in Deptford (Brick: we also loooove this place! If you're ever in/around Deptford… go!) The fact that I can get some of freshly made pasta that always blows my mind because of how good it is for a decent price is why it has to be my favourite. And if I'm allowed to cheat and add in a few more spots: Brockley Market, Browns coffee, Franks, Peckham Levels and Telegraph Hill.
Find more of Ted's work here:
Instagram:
Taste them for the first time before it is released for general sale at the Taproom in keg or can. Get your tickets here for our brewer-led tutored tasting session to taste both beers, chat to the brewer who made them and find more about the beers' journey! Ticket includes a welcome pint of Brick Brewery Foundation Range beer (Pils, Pale, Rye or IPA) and tasting quantities of the Martini and Manhattan Sour.
The Taproom is open as usual all weekend to try the beer exclusively too!
We'll also be pouring them at Craft Beer Rising from 21st – 23rd February – stand 64