We are turning Three!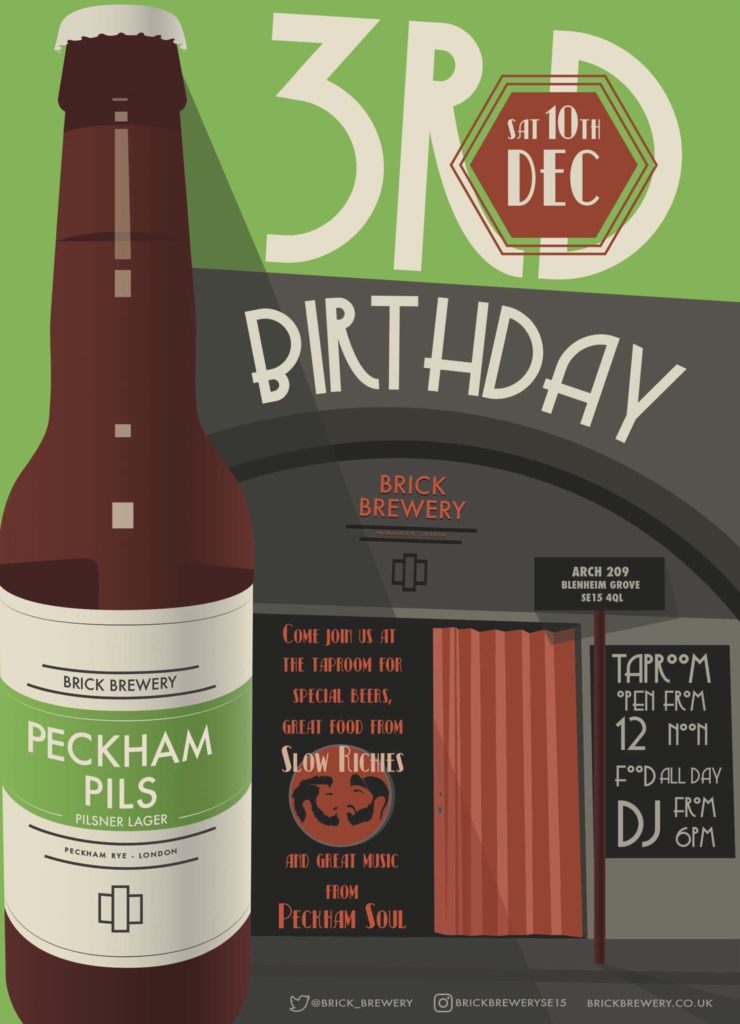 Happy Birthday to us, Happy birthday to us, Happy birthday dear Brick, happy birthday to us!
That's right, we are turning 3 years old and to celebrate we are having a little party at the Tap Room on Saturday 10th December and you are all welcome. We have some exclusive beers for your tasting pleasure, some special food from @SlowRichies and from 6pm we have some northern soul tunes being cranked out by Rob from @Peckhamsoul.
We also have a late license until midnight so you can enjoy it all for longer.
So get yourself down, come and wish us Happy Birthday and enjoy the celebratory vibe. We are open from 12 noon.