We're Hiring!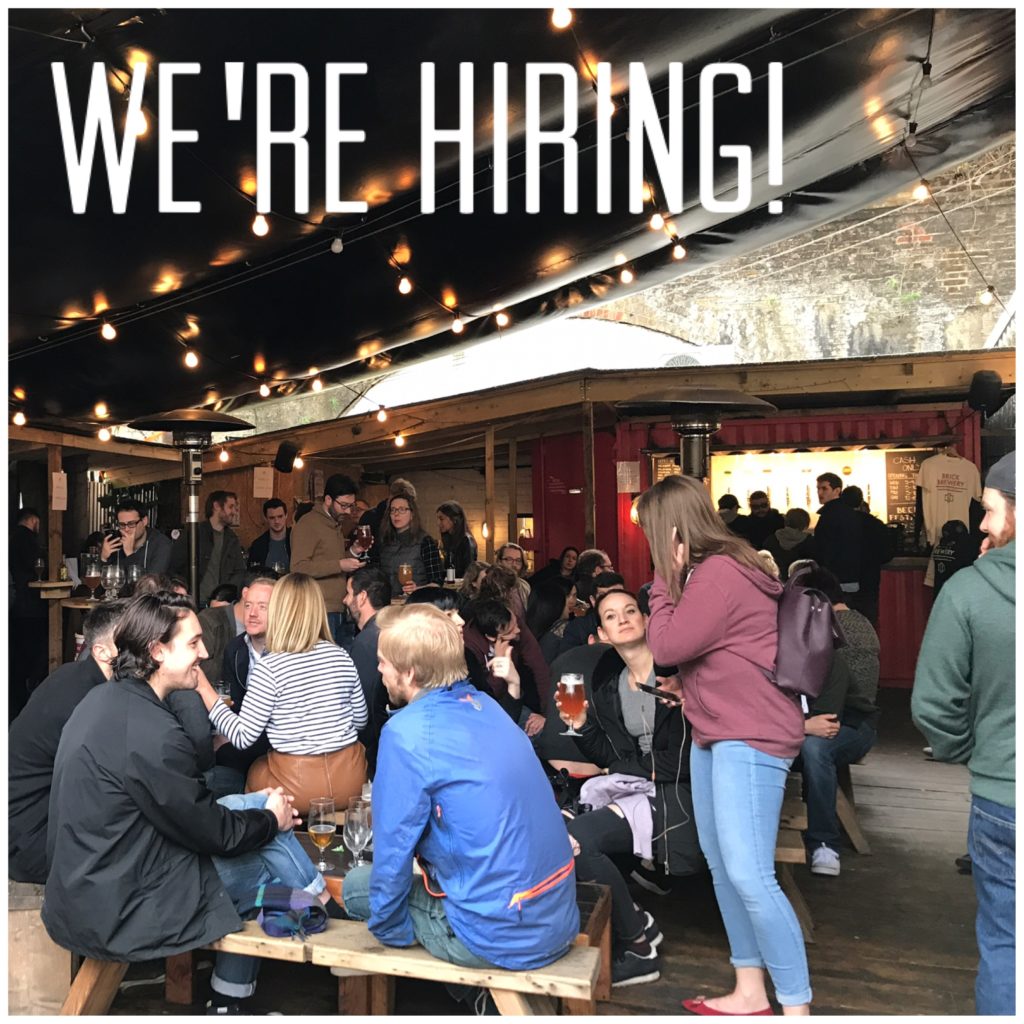 Brick Brewery started in Peckham, London in December 2013 producing beers inspired from around the world.  Having expanded three times already the brewery has secured an additional production facility in Deptford.  As such the existing brewery and taproom space will undergo an expansion and subsequent refurbishment resulting in a significant increase in potential footfall.  The refurbishment will increase the offering to customers on site and create a craft beer destination in Peckham.
As part of this further expansion, Brick are looking to hire a taproom manager to add to the ever-growing team.  We are looking for someone who is passionate about beer, customer service and wants to be part of a dedicated team in a fast growing market sector.
The Taproom manager will be responsible for promoting and running the taproom and assist in driving the brewery brand forward in 2017 and beyond.  The role will require a confident individual capable of discussing Brick beers and the trends in craft brewing in general.  The individual will have a strong background in cellar management, personnel management and customer service.
Responsibilities:
Manage the taproom
Create, run and oversee taproom events such as tap takeovers, meet the brewers, seasonal events
Overseeing the bar to ensure the area is adequately stocked, presentable and clean, ready for taproom opening hours (this will include till and cash management)
Cellar management to include responsibility of beer lines, beer styles, stock rotation, cleanliness of work area and potential sourcing of complimentary beers from other breweries
Ensuring all taproom facilities are functional
Set up and management of inside and yard area for taproom opening and events
Staff employment, rotas, development and training
Wage management
Manage ePOS system and provide weekly activity and performance reports
Ensure gross profit targets are achieved
What you need to have:
Passion and enthusiasm for craft beer
Experience in cellar management
Staff management experience
Ability to work well individually and as part of a team
Personal license
Valid Driver's license
Permission to work in the UK
This job description is not exhaustive and you may be required to carry out other duties as requested
If interested, please send your CV with a brief cover letter to: info@brickbrewery.co.uk
Closing date for applications: 1st September 2017