Job Role – Warehouse and Brewery Assistant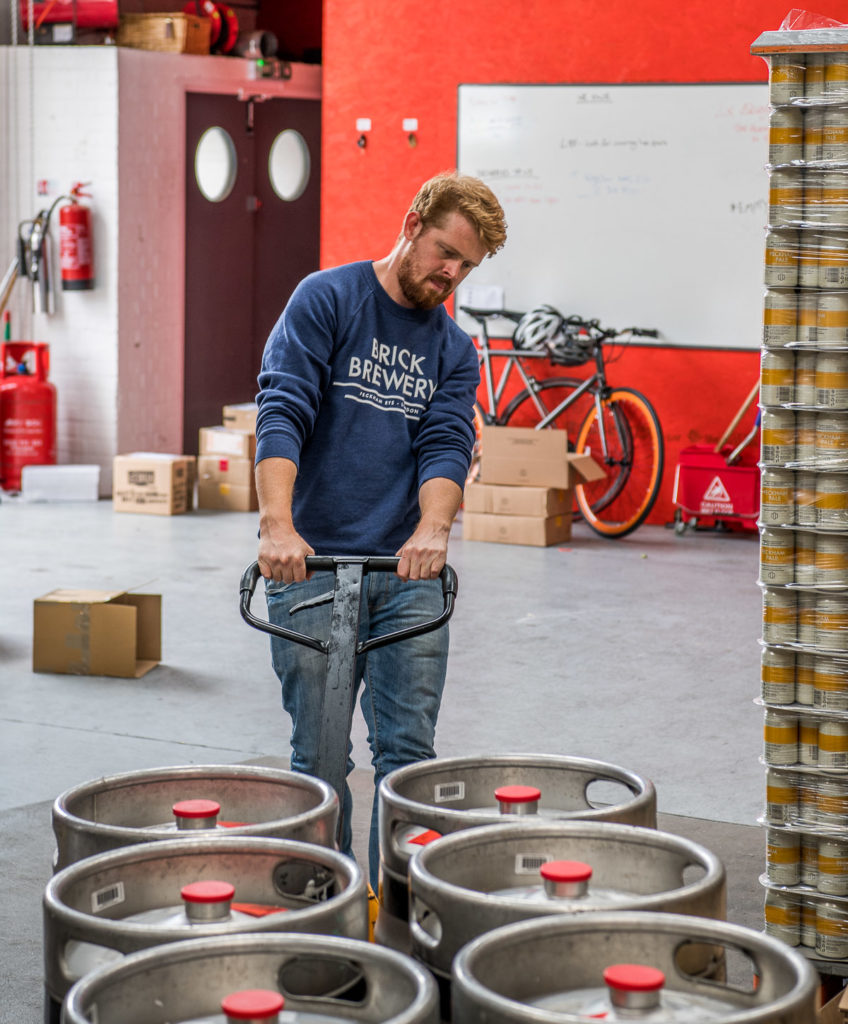 New Position: Warehouse and Brewery Assistant
We are looking for someone to join our Production team in to the role of Warehouse and Brewery Assistant. Combining responsibilities across warehousing and packaging this is a really important role in making sure our product is packaged, stored and out to customers on time.
Key responsibilities:
General warehouse maintenance and cleaning
Stock rotation
Assist on packaging lines – keg, cask and can
Packaging and labelling of small and large pack items
Liaise with warehouse and sales teams about stock coming off the packaging lines and organising the storage of packaging materials
Maintain a high level of Health and Safety at all times
Ensure packaging materials are monitored and maintained for beer styles
Working with sales and warehouse manager to pick stock for daily deliveries
Act as an overspill drayman, delivering product to customers when needed
Be a brand ambassador
Any other duties to assist in the smooth running of the brewery and taproom including assisting in packaging, event work
While the role requires no specific brewery experience the ideal candidate will be/have:
Team player
Be fit and able to lift 50kg or more
A passion for craft beer
A desire to innovate and share passion for beer is essential
Full current and clean UK driving license
Must be over 25 years-old for insurance purposes and have held a UK driving license for more than three years (non-negotiable)
Ability to work on repetitive tasks
Experience of manual work
Display common sense and attention to detail
Legal right to work in the UK
What you get:
Competitive Salary
28 days holiday
1 day a year to volunteer with a local charity
1 extra day holiday for your birthday
Cycle to work scheme
Pension with NEST
Free beer!
This list is not exhaustive, additional responsibilities and duties may be required on occasion.
NB Please note that the role will require some heavy lifting, possible shift-work and fork-lift truck training.
The role is a full-time permanent position and offers the right candidate, the opportunity to progress and develop within the company.  We are an accredited London Living Wage Employer
How to apply:
Please send your CV and a covering letter, mentioning why you would be the right fit for this role and our brand, to tdixon@brickbrewery.co.uk
CLOSING DATE:  Friday 14th February 2020