Tap Takeover – 9th November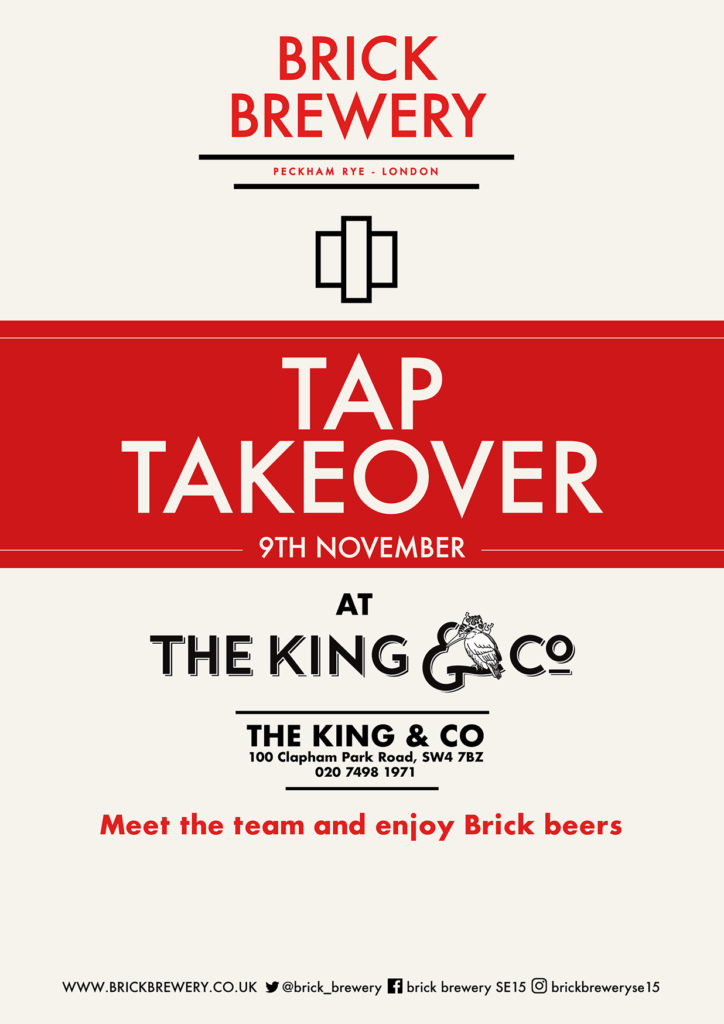 This Thursday we have a Tap Takeover at The King & Co in Clapham and they have an amazing range of beers going to be on the taps.  They will have our usual and solid suspects such as the Peckham Pils, Peckham Pale, Pioneer, Red Brick Rye and Kinsale but they also have a few specials that currently are only available on draught at our Tap Room.  Mottainai, our new Sake beer brewed using kasu from Kanpai London with be on draught, plus they are pre launching our fabulous new sour beer, Watermelon and Lime as well.  The latter only being available in can from next week and draught at the Tap Room.
They will also be putting on one of the last kegs of Milk was a Bad Choice which is a Coffee espresso Milk Stout brewed in collaboration with our friends Brew York.
Head on down, try our range of beers, have a chat to our team and you never know you may be in with a chance to win some goodies!