New Beer: Stone Fruit and Amarillo Sour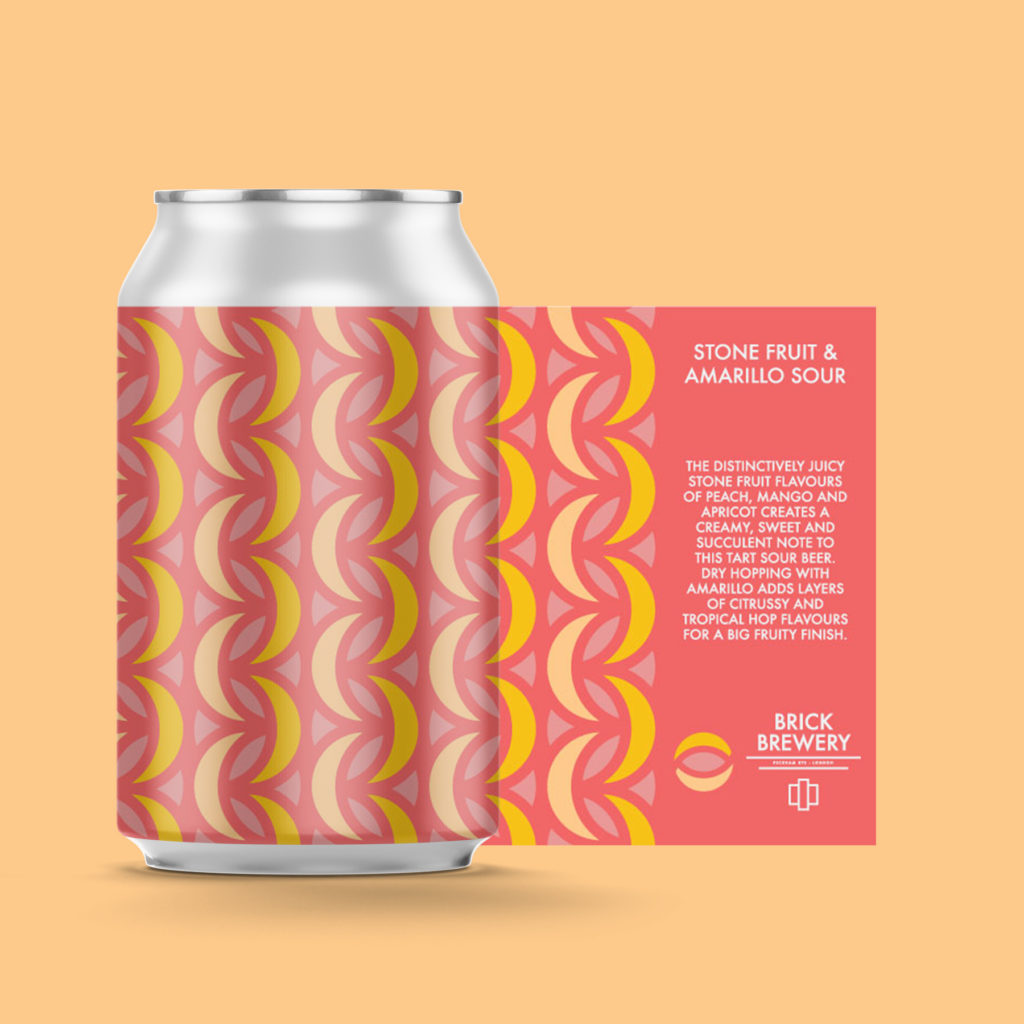 Stone Fruit and Amarillo Sour, 4.0%
The newest release in our Sour Series, this Stone Fruit and Amarillo Sour using the stone fruit flavours of peach, mango and apricot this beer is fruity, juicy and tart. Dry-hopped with Amarillo hops results in a big hoppy, bitter finish that stops the beer from being too sweet and remains sessionable.
Using a new local artist for these label designs, we sat down with graphic designer and student Karthik Sowbaghyanathan to find out a bit more about himself and how he created this beautiful label for us!
Tell us a bit about yourself, Karthik…
My name is Karthik (well, actually I have a 13-letter first name and a 15-letter last name) and I am a designer, currently doing my MA in graphic communication design at Central St. Martins. I did bachelors in engineering and so my practice mostly involves a combination of the two. I dabble with illustrations on the side. My other interests include all things pop culture and it also shapes the way that I work and live. I also did quite a bit of theatre during my bachelors and that's where my interests in telling narratives through design started.
What is your background and where did you grow up?
I am from Chennai, India and live there for 21 years of my life before moving to London for my Masters. It is a lovely city, with a lot of eclectic cultures. I lived in the same neighbourhood all my life and it has shaped my life tremendously and is always a place of comfort.
What does a typical day look like for you…
A nice breakfast with some really strong coffee to kickstart my day. I usually tend to always be in Uni since I find it much easier to work there. It's a 20-minute walk from where I live and I absolutely love that. Then it's a 7-hour juggle between my course work and all the freelance projects that I have. My evenings are spent usually hanging out with friends or just being on YouTube for hours together. And before I know it, it's 2am and time for bed.
How do you like to work?
I aim to invoke some sort of response from the viewer through my work. I love to use narratives in my work and trying to weave stories around it. Collaboration is something that I value a lot and I try to make the most of collaborations every chance I get. I usually try to bounce ideas off my friends before I jump into realising them. I also have a firm belief in design being used a medium for intervention rather than problem solving and I try to incorporate this belief in every personal project that I do.
p.s: I have the odd habit of working with my headphones on but not listening to any music because I like how it dampens all the noise around me.
What/who inspires you and your work?
Pop culture has had a major influence on my work. I got into design after being inspired by design in pop culture from simple movie posters, or set designs or even props like those designed by Annie Atkins. I usually go on random walks around London during the weekend and they end up inspiring me in the most interesting ways possible.
Where or what is your favourite spot in South East London?
Aah, living in North London, I haven't had a chance to visit as many places in South/South East London as I would've liked to, but there are certain places that I love going back to. I love the markets in Brixton for their culture and the amazing food. I always love a good walk along the southern bank of the Thames. Peckham Plex is always a good bargain everytime I want to watch a movie but don't want to spend much!
Check out more of Karthik's work:
instagram.com/karthiknathansowbaghyanathan
Stone Fruit and Amarillo Sour will be available in keg and can exclusively at our Taproom this Friday 19th April before general release next week.