London Brewers Market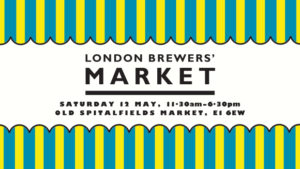 On Saturday 12th May we are back at Old Spitalfield's Market for our first London Brewers' Market
of the year!
Joining our friends and organisers, Five Points Brewery, plus over 20 other of London's finest independent brewers. We will have an extremely fresh keg of our latest DIPA, plus cans of our Foundation range.
Running alongside is the Independent Label Market which unites founders of the world's greatest independent record labels to sell their fresh vinyl produce directly to the public. It's going to be a fantastic music and beer filled afternoon, with DJ sets and good vibes all round.
Entry is FREE.