Job Role – GM at our Taproom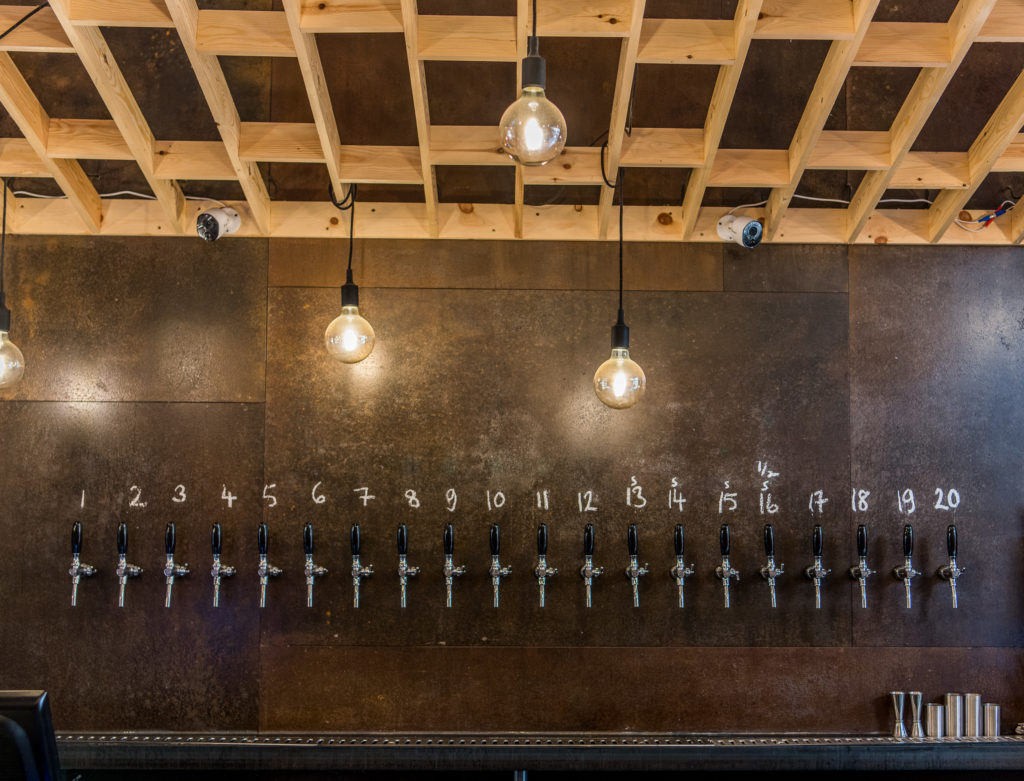 Job Opportunity – General Manager
Want to run the best brewery taproom in London?  Then look no further.
Brick are looking to hire an experienced general manager to add to the ever-growing team.  We are looking for someone who is passionate about beer and customer service and wants to be part of a dedicated team in a fast growing market sector. This is a hands on role and requires someone who can lead by example in developing the Taproom in a rapidly changing area.
The General manager will be responsible for promoting and running the taproom and assist in driving the brewery brand forward.  The role will require a confident individual capable of discussing Brick beers and the trends in craft brewing in general.  The individual will have a strong background in cellar management, personnel management and customer service.
Responsibilities:
Manage the Taproom
Cellar Management to include responsibility of beer lines, beer styles, stock rotation, cleanliness of work area and sourcing complimentary guest beers.
Create, run and oversee taproom events including tap takeovers, meet the brewers, seasonal events (Oktoberfest, Cinco de Mayo etc.)
Staff management including employment, training, scheduling, supervising on shift. Delegating tasks to Duty Manager and bar staff colleagues.
Manage ePOS system and prepare weekly reports for the Directors.
Managing GP % and Staff costs, achieving targets set.
Cash handling including banking, weekly P&L
Stock ordering, handling and rotation. Entering products into our till database.
Opening and closing the bar, overseeing that the bar is functional, presentable and clean.
Monitoring health and safety for both customers and staff, keeping records of risk assessments, refusals, accidents and incidents.
Working closely with local communities.
What you need to have:
2 years experience in a management role
Personal License
Passion and enthusiasm and knowledge of all things beer
Impeccable customer service
Strong cellar management skills, confident dealing with different types of kegs, changing regulators, increasing and reducing gas pressures, line cleaning.
Strong communication skills, line of contact between bar team and the brewery and vice versa.
Experience and confidence in multi-tasking and be someone who can manage multiple projects and events work from conception to completion
Confidence with the Brick Brewery brand and promotion.
Staff management experience
Ability to work well independently but also as part of a broader team
Working knowledge of Excel and Google programs (Sheets, Docs, Calendar), Outlook.
Permission to work in the UK
Desirable
Knowledge of local licensing policies
Valid Driver's license
Knowledge of EposNow
Network of contacts with other breweries and suppliers
Salary and Benefits:
£28-30k per annum depending on experience (48 hour working week)
Company pension scheme
Extra day holiday for charity/community work
Free beer!
Merch allowance
This job description is not exhaustive and you may be required to carry out other duties as requested
If this sounds like you, please send your CV alongside a brief cover letter saying why you are right for this role to:
Closing date is Monday 12thAugust 2019
Brick is a London Living Wage Employer.