Intoart Mural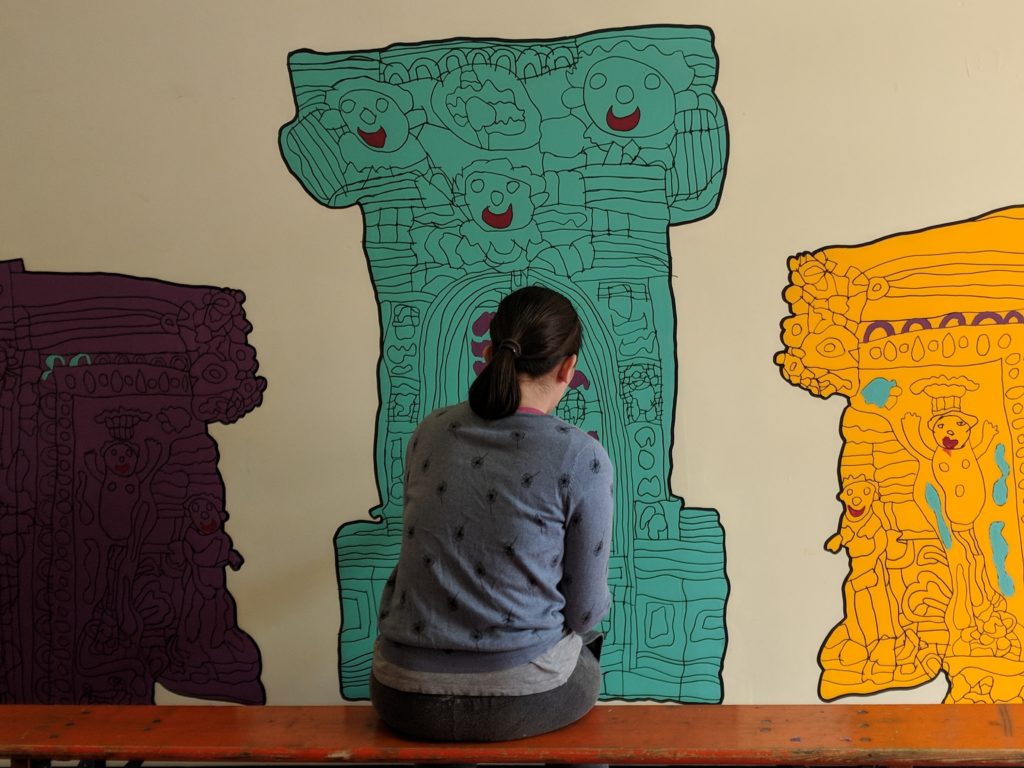 Some of you might remember back in November 2017 when we announced our Taproom renovations, that one of our main objectives was to create and provide a dedicated exhibition space to support local artists and creatives. We strive to work with local creatives at any opportunity, regularly demonstrated through working with local artists to create can labels for our Sour Series and other special beers. We wanted to take this even further and create a space that will support local artists in being able to exhibit their work for our customers to enjoy.
That's why we are so excited to announce a long-term collaboration with Intoart providing exhibition space for their many fantastic artists. Intoart is an art and design studio based in Peckham working inclusively with people with learning disabilities. Its vision is for people with learning disabilities to be visible, equal and established artists.
The dedicated wall space will provide Intoart with an opportunity to create murals directly onto our white wall and fill the canvas with their creations. The first artists to fill the space was designed and created by Yoshiko Phillips and Andre Williams, working together in a collaborative project.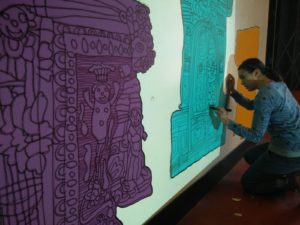 Yoshiko Phillips' works are inspired by traditional Japanese embroidery, textiles and Baroque architecture. Often referencing animals, mythical creatures and beasts, these majestically coloured and enigmatic compositions employ bold confident line-work reminiscent of ancient calligraphy.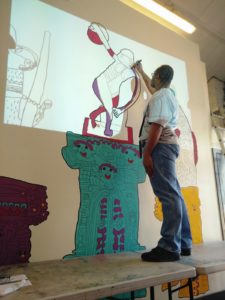 Andre Williams' work focuses on meticulously rendered illustrations often alongside striking typography. In the past his illustrations have depicted collections of robots, classical sculptures and ritual masks. He has also applied his graphic drawing style and striking use of colour to hand screen-printed textiles and painted woodcut reliefs.
We are thrilled to welcome Intoart into the Taproom and invite you to come down and view the fantastic artwork!