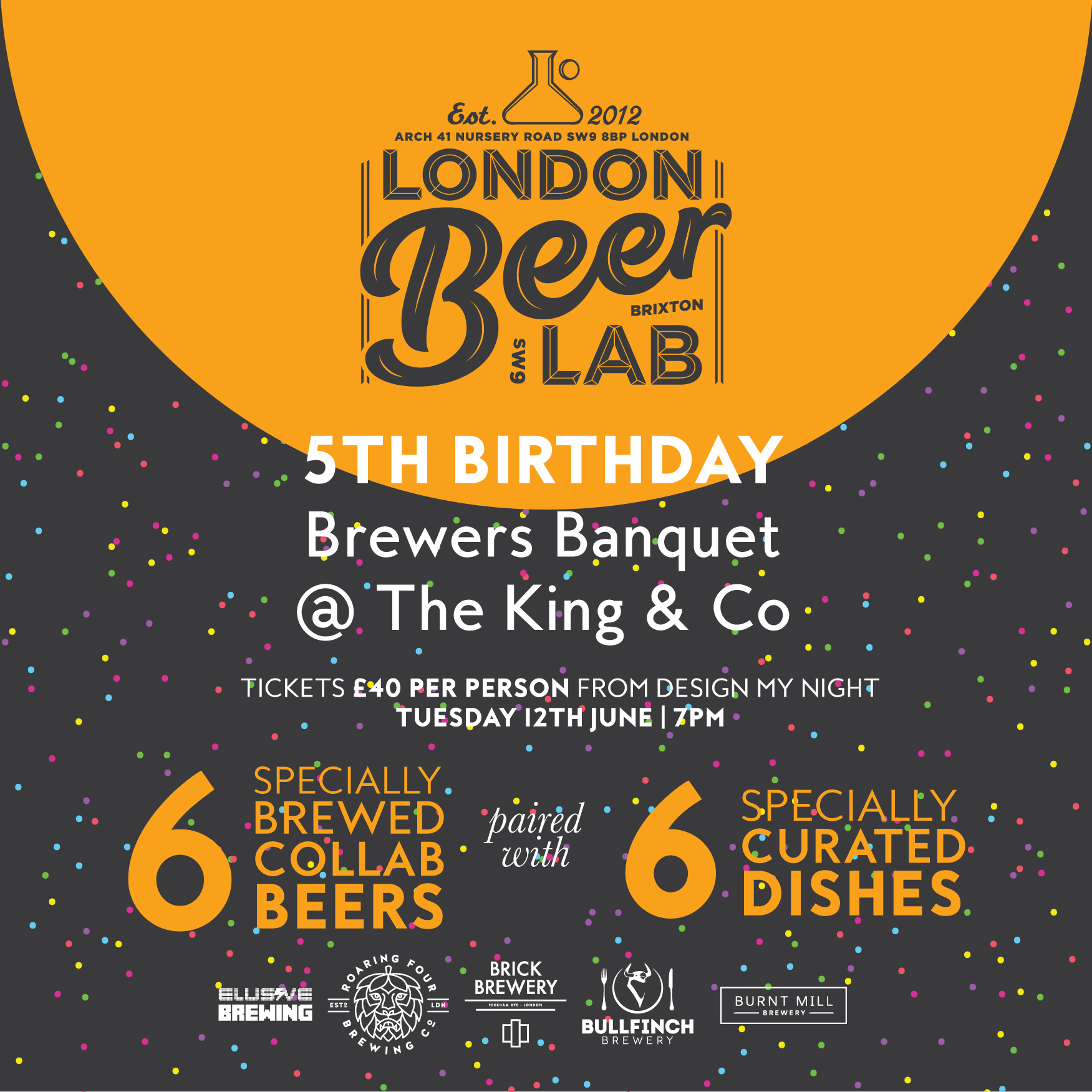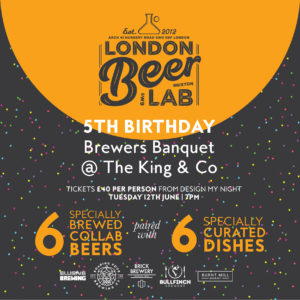 We are really excited to be invited to help our friends at London Beer Lab celebrate their 5th Birthday with a very special brewers banquet!
6 specially brewed birthday collaboration beers will be expertly paired with 6 carefully designed dishes to create unique flavour combinations that are sure to give your tastebuds a very special treat! This is a true one-off event, all of the breweries involved have played a part in London Beer Lab's journey so far which makes all the collaborations that bit more special to them. Our brewer, Russ, worked with them when we both first started and so he jumped at the chance of working together again.
All the breweries involved will be on hand on the night to talk about their beer, the inspiration behind them & about their paired dish. We will explain the thought process behind our pairing & why exactly that dish was chosen.
The food will be prepared by Malt & Pepper  who specialise in cooking with beer & creating amazing dishes & menus that showcase the versatility of beer as an ingredient in food rather just as an accompaniment.
Our beer is a dry hopped sour made with Antipodean hops and you will need to wait until the night to see what we are pairing it with, but boy will it be good.
Hosted by the King & Co, join us and 5 other breweries for a fabulous night full of beer and food on 12th June.
Tickets are limited and so get them right now by clicking here