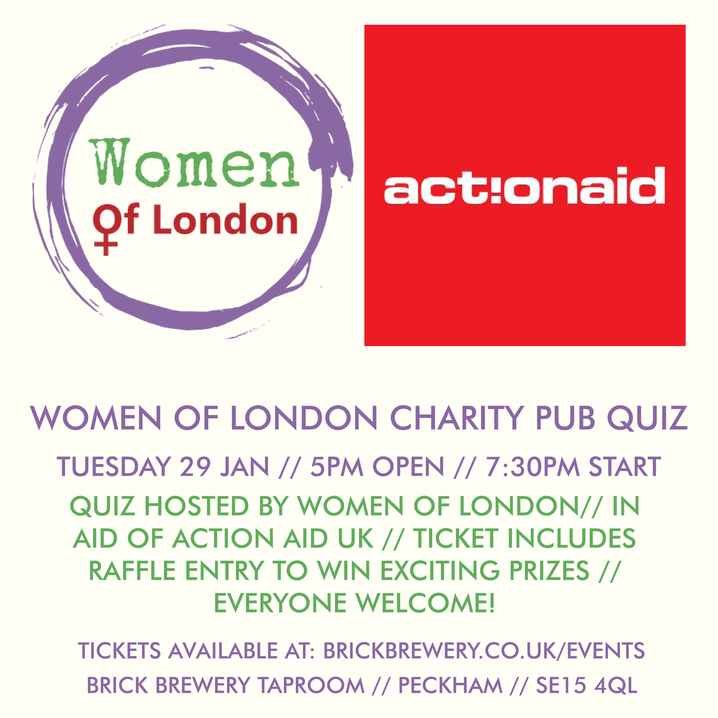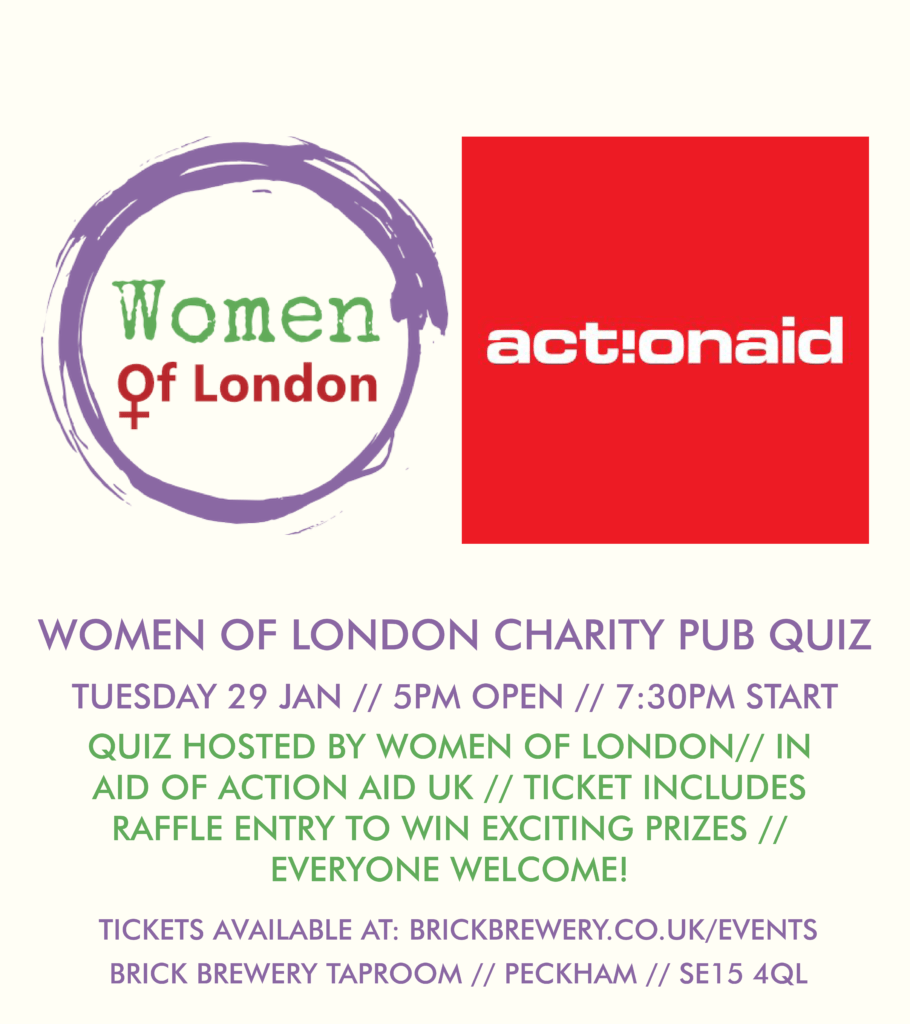 We are hosting a charity pub quiz for the awesome people from Women in London, all in aid of ActionAid UK, who work with women and girls who have experienced violence around the world. Women of London organise walking tours around London to some of the most commonly visited areas but seeing them from the perspective of the women who lived and worked there. Their mission is to give a voice to the women whose statues are hidden and whose stories are often overshadowed by larger and more famous landmarks in London.
The quiz, organised by passionate female historians, will cover a range of themes including culture, music, history, art and much more. Come and test your knowledge of women, meet new people and raise money for charity at the same time.
Your ticket will get you one raffle ticket upon entrance, more can be purchased throughout the first half of the night, with the raffle being hosted at half time and of course there will be a prize for the winning team!
Raffle prizes include…
-3 x £90 vouchers to HintHunt London
-1 x 5 hour Yoga/Pilates pass to Embody Wellness London
-1 coffee/chocolate gift set donated by Artisan Coffee
-5 x Women in History Books donates by The History Press
…plus much more
 Get your tickets for the night here
Women in History Charity Pub Quiz by Women of London
Tuesday 29th January, 7:30pm start but please arrive by 7pm, Brick Brewery Taproom