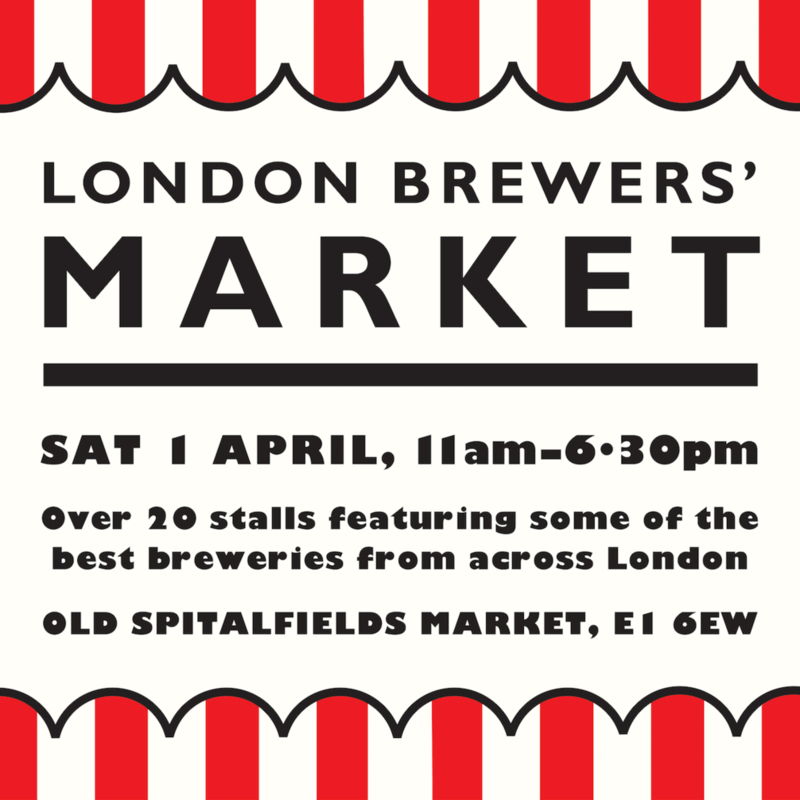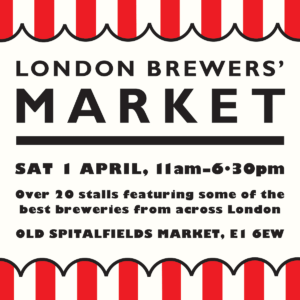 We are very excited to be back at London Brewers Market next week alongside a host of other excellent London Breweries.  Housed at Old Spitalfields market it is a great venue to come and say hi, meet the team behind Brick,experience our beers and even visit  Independent Label Market.
We will be taking along our ever popular Peckham Pils, Peckham Pale and Red Brick Rye but also exclusively our rhubarb sour which is available nowhere else.
Come and join us, Saturday 1st April from 11am until 6.30pm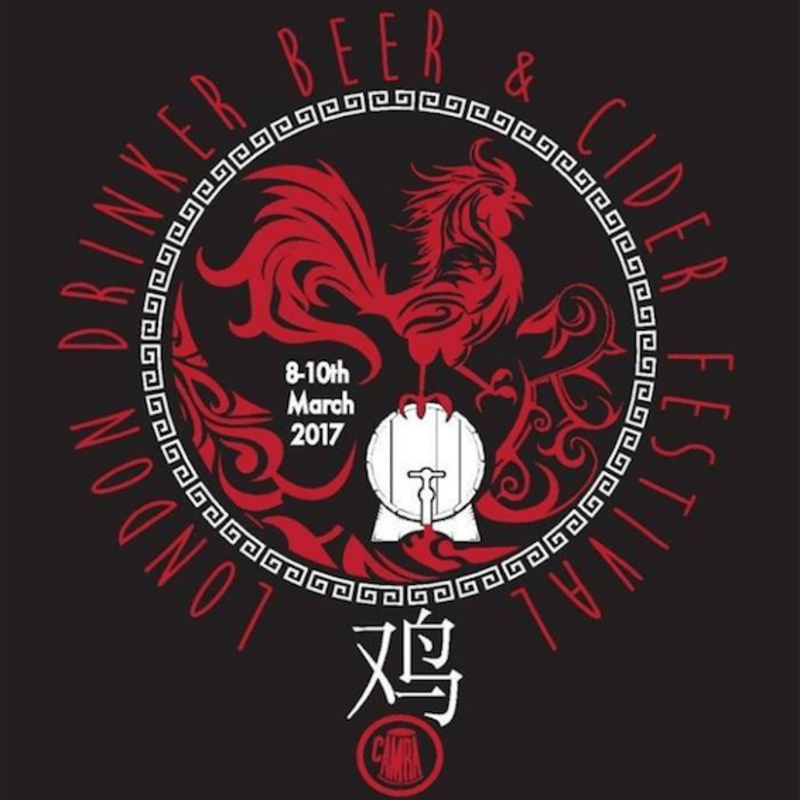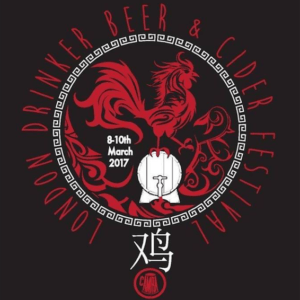 We are very excited to be at the London Drinker Beer and Cider Festival, which is running from 8th – 10th March 2017 at the Camden Centre, WC1.
There will be 250 London beers and we are sending some beauties on Cask and Keg.
In cask we have the Peckham Pale (4.5%) which has been going down a storm recently and has a ton of hop flavour and aroma. Another of our core beers, the Blenheim Black (6.5%) is being served in cask which is a rarity and has been specially racked off upon special request from the organisers.
There will also be 2 keg lines – The Pioneer IPA (6.5%) and the Red Brick Rye (5.0%).
The festival is being opened by award winning writer and broadcaster, Pete Brown plus there are tutored tastings throughout the festival.
For more information and tickets click here London Drinker Festival
Hope to see you there!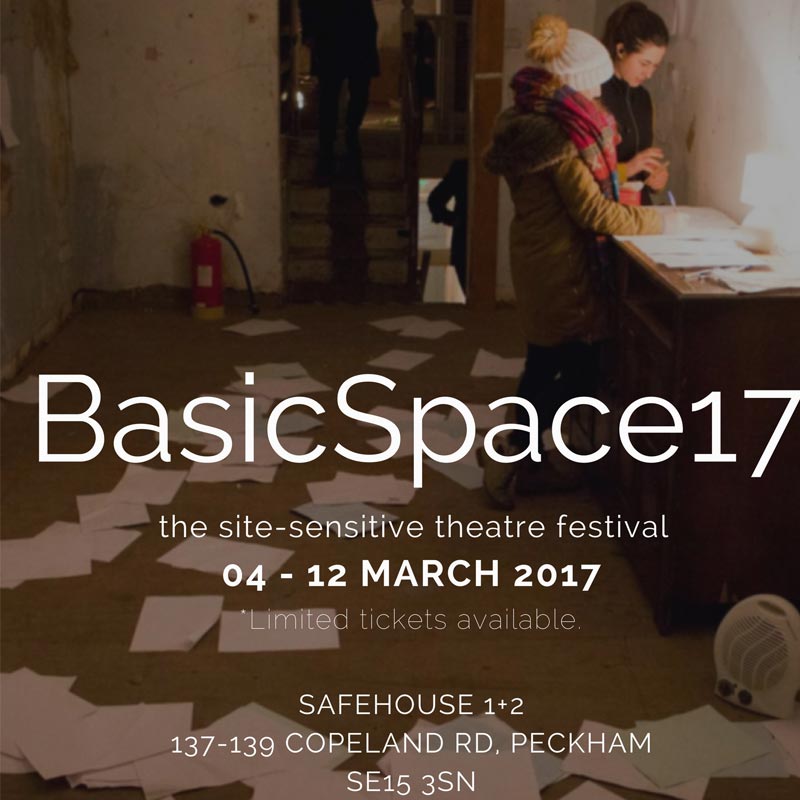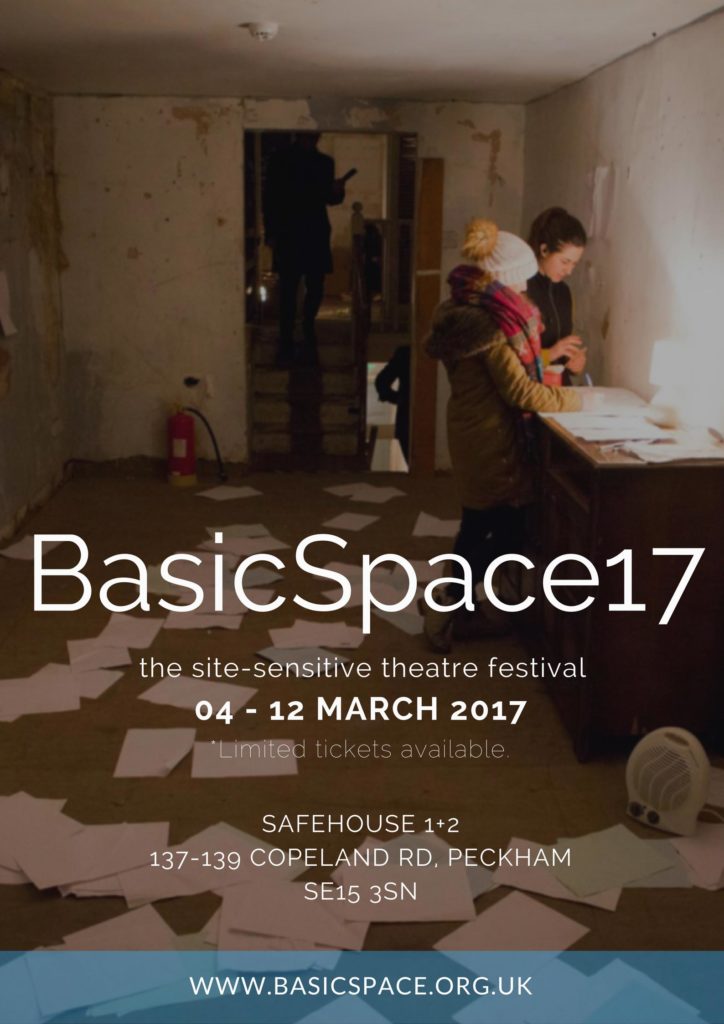 We have always felt supporting the local community is part of our DNA. Much of this support focuses on the creative arts so prominent in the Peckham area. So when BasicSpace approached us for support we could hardly refuse.
BasicSpace is a local site-sensitive theatre festival which, from 4-12th March, will be located in the Safehouses site of Peckham. In their second year the Safehouse will host everything from Shakespeare to George Orwell, house-warming drinks to environmental justice, letter writing to a man made of newspaper – they will have something for everyone. The Safehouse site provides the canvas for the fiercest imaginations, letting artists run wild and develop their work with a focus on being sensitive to their space.
We're excited to be part of this creative forum. For more information on BasicSpace at the Safehouse and to book your tickets visit them at basicspace.yapsody.com
Twitter and Facebook: @basicspacefest
#BasicSpace17 #theatre #sitespecific