Brick x South East Dining Room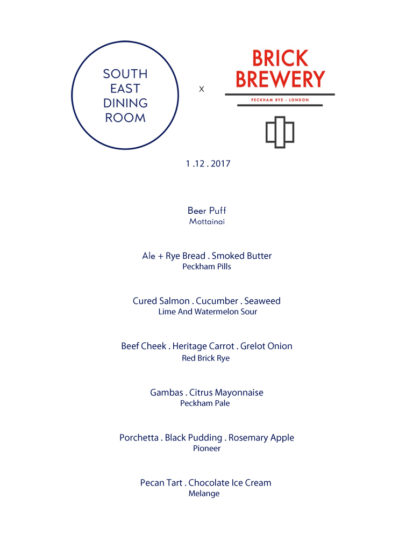 We think Beer and food goes well together and none more so than if you happen to cook with it as well.  Our good friends from South East Dining Room have done just that and have curated a brilliant and inspiring six course tasting menu of food cooked with Brick beers for their next pop up supper club on 1st December.  Not only this but we are also going to be there to pair each dish with a taster of one of our broad range of beers that the dish has been cooked in and we think fits perfectly with the dish.
Keeping it local and supporting independent businesses has been at the heart of Brick since we started in 2013 and this project is doing just that, the venue is Space@61 in Peckham, all fish is supplied by family run FC Soper and all meat by local butcher's Flock and Herd.  Nothing sounds better than that to us!
If you fancy joining us for this event, then you can get your tickets here