Brick x Kanpai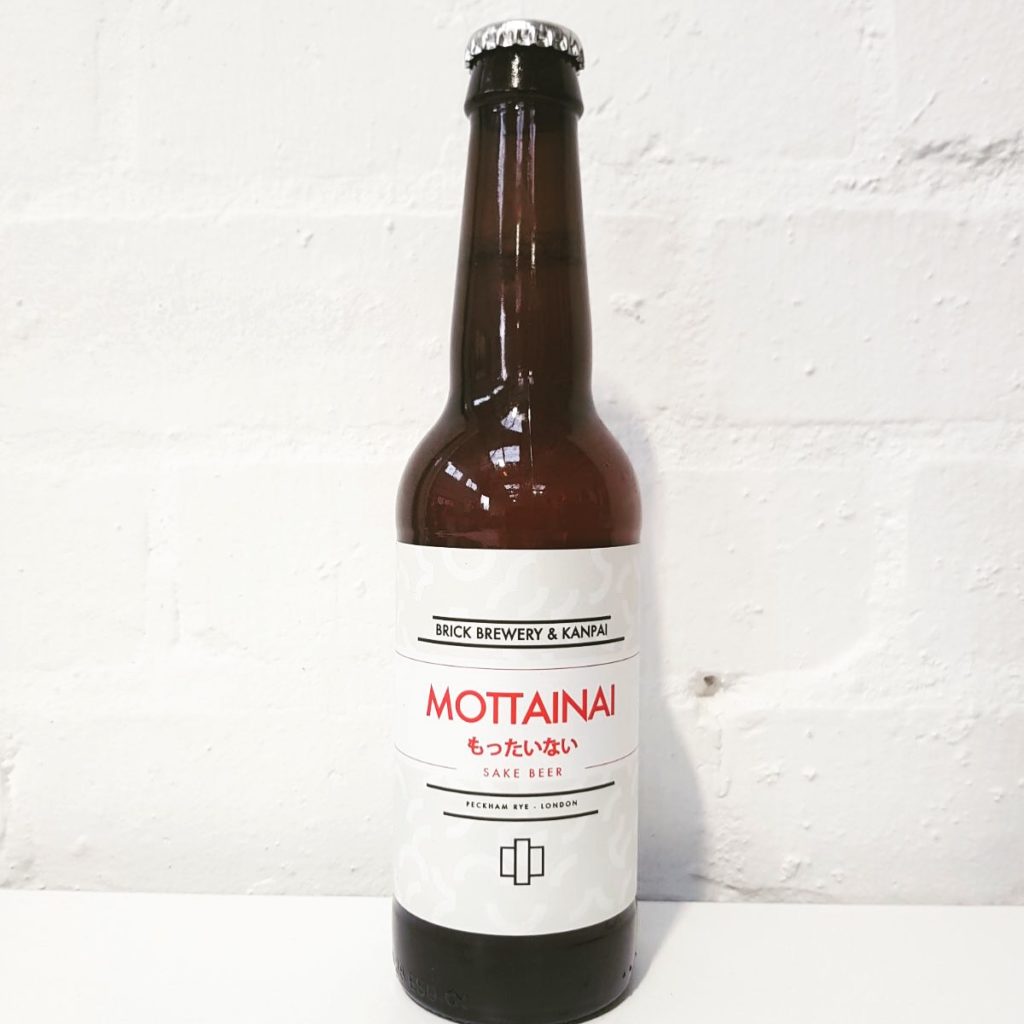 This is Mottainai, a brand new collaborative beer brewed using Kasu, the result of the primary fermentation of sake from our good friends, Kanpai London.  Kasu is packed with amino acids, enzymes and made up of a tonne of complex flavours.  It really is a sought after ingredient in the restaurant trade and beauty industry.  This beer contains rice, live yeast and koji and brings a unique umami (savoury) and citrus notes.  Unfiltered, this beer has an orange hue and a dry finish.  This beer truly is a blend of two different brewing methods and is one not to be missed.
Launched just this week, you can get your hands on it from numerous places across London, a few of which are listed below:
Bottle Cave, East Dulwich
Four Quarters, Peckham
Plus you can always buy it from the Tap Room.  Limited edition and a great partnership from two local Peckham businesses, this is something special.