Brewer Bottle Share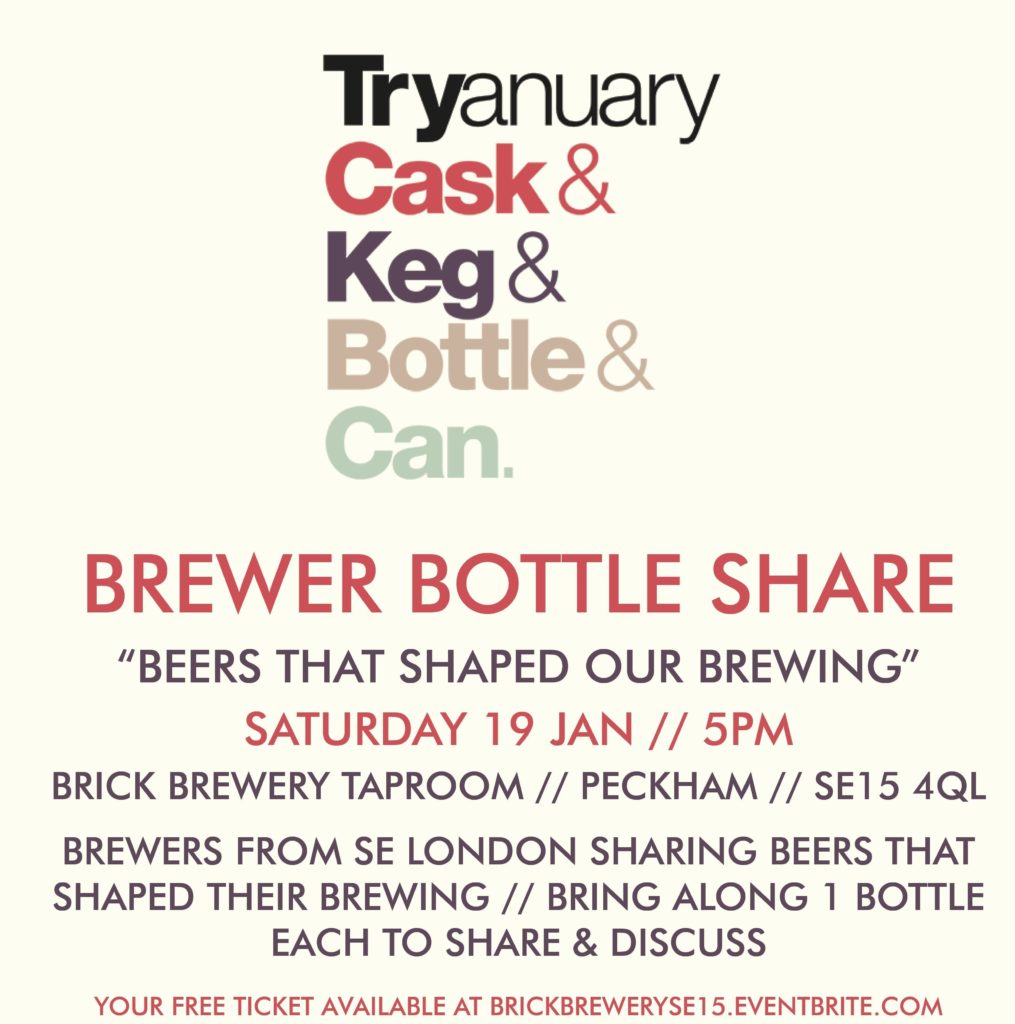 Brick Brewery is supporting Tryanuary this year with a free Brewer Bottle Share: Beers That Shaped Our Brewing.
We have invited brewers from South East London breweries (line-up TBC) to bring along a beer that influenced their brewing the most. A journey through the inspirations behind the brews! The brewers, including a brewer from Brick Brewery, will be in attendance to taste and discuss their beer and brewing journey with the group.
This is also an opportunity to bring a bottle of your own (your favourite beer, one you have been saving for sharing or one that shaped your view of beer… anything you fancy!) to share with the group and discuss.
Now entering its fourth year, Tryanuary is a nationwide campaign to encourage support for the beer industry throughout January. Tryanuary was created to encourage beer fans to support independent breweries, pubs, bars and other retailers during what can be a challenging month for the industry. Since its inception in 2015, the campaign has garnered huge support.
NOTE: This is limited to 15 people and expected to be popular. As the event is free please make sure you can 100% attend the event so as not to leave spaces unattended.
*Please ensure you bring a bottle of your choice to share and discuss also!*
Tryanuary Brewer Bottle Share: Beers that Shaped our Brewing
Saturday 19th January, 5pm-7pm
Brick Brewery Taproom
Come and join us!  Book your FREE place here