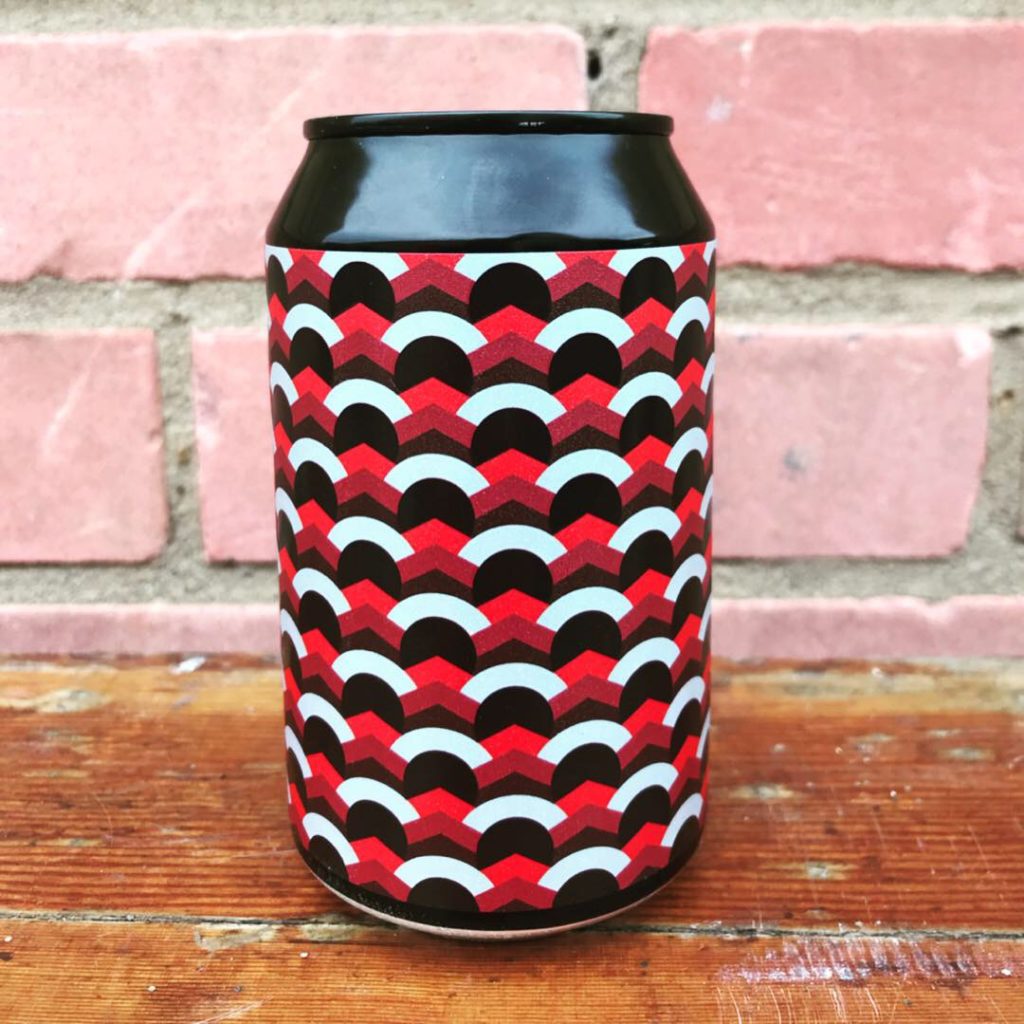 Winter Berry Sour, 7.2%
2018 has been a special and poignant year for us. From settling in to our bigger production site in Deptford, a huge Taproom renovation, welcoming more staff in to Team Brick and making more beer than ever before we've been a bit busy! Releasing a new sour beer every 4-6 weeks into our Sour Series for the past year, it seemed perfect to round off 2018 and coordinate our birthday beer with a special sour release.
Our Winter Berry Sour is a Flanders-red style perfect for the occasion. Additions of dark fruits; sour cherries, elderberries, blackcurrants and blackberries post-fermentation with oak and cherry wood to create a vinous and complex blend of rich berry fruit, sweet vanilla and caramel malt notes. At 7.2% this is the highest strength sour we've done so far to suit the celebratory event.
We also transferred some of the beer into barrels for a bit of ageing, 1 version of which will be pouring throughout our Birthday Tour this week and our Taproom birthday party on Saturday 8thDecember. Aged in a Côtes du Rhônes barrel has added even more vinous notes, with spicy hints of pepper and wood. The other 3 barrels (muscat, port and bourbon) will be ageing away nicely for other special occasions and maybe our 6th birthday next year!
In creating the label for this beer, we had a chat with the label artists, Katrina Russel-Adams and Tom Kellet, to get to know them a bit better. Both South East London-based, Katrina and Tom have worked collaboratively on this label and used their talents to create a bold and provincial design. In keeping with Katrina's style and use of shapes. The design is inspired from various buildings and structures around Peckham, with the colours representing the deep and rich ingredients in the beer.
Katrina Russel-Adams is a Peckham-based artist and printmaker, creating bold and bright abstract art through screen-printing, sculpture and murals. Taking a screen-printing course 4 years ago kick-started Katrina's art and since then the hobby has grown into a career, boosting her confidence and creativity and brightening up any space her stunning work is found. Camberwell- based designer Tom Kellet runs design company Elves Design Studio which specialises in graphic design, furniture and set design. Tom helped bring Katrina's label design to reality by transforming it into the graphic.
Here's a little bit more about them:
What are your backgrounds and where did you grow up?
Katrina: I grew up in the Midlands, however my parents met and married in Peckham and the family goes back 6 generations of birth, living and working in SE15. My children attend the same primary school that my dad went to in the 1950's.
Tom: I grew up in South East London, studied at Ravensbourne. During my gap year I had experience with Terry Murphy Scenery Company off the Old Kent Road while being mentored by artist, Peter Midgley. With years of working in the design and music industry living in Camden I moved back to Camberwell a decade ago just before having our second child. In the last year I have setup my own design company (Elves Design Studio) working across the design field in graphic, furniture and set design.
What does a typical day look like for you…
Katrina: If I'm not working on a project onsite such as a mural then I'm in the studio; I take the children to their schools / nursery, walk to the studio and settle with a large mug of tea and check my emails. I then have a long 'to do' list to work through; often that could be doing research or working on a design for something specific either in 2D or 3D. I may need to go to the DIY shop for paint or other materials. I only work school hours and it's a short day, so I very much get my head down and crack on. Though I'm very good at procrastinating and distracting Kate and Sophie who studio share with me.
Tom: Always starts with coffee. Sometimes I'm up and out early, others I'm working in my studio.
How do you like to work?
Katrina: With company and while listening to BBC Radio 6.
Tom: As I'm one for detail, I take time to consider the clients requirements, best materials, styling and finish. I like to work both digitally and on paper. I still enjoy learning about new techniques and materials as I've always believed design is a cyclical process and its always easy to go back again after exploring ideas. Obviously, deadlines don't always permit this, so I will try to explore ideas in my studio and implement them when I can.
What or who inspires you and your work?
Katrina: I'm inspired by spaces, places, architecture, community and history. I love the work of Alexander Calder, Ellsworth Kelly and Bauhaus is also a big influence.
Tom: I think of myself as an emotional designer. This comes from my own personal reaction to art and design throughout the 20th century from Bauhaus to classic Americana.
Where are your favourite spots in South East London?
Katrina: Peckham of course, it's where my roots lie.
Tom: Since having kids and a dog I'm a huge fan of the local parks and woodlands. I also have a soft spot for Manzies pie shop in Peckham.
Where to find it…
The Winter Berry Sour is now packaged and ready for release. Before we put it out for general sale, we are off on a week-long tour around the UK to celebrate its release and our 5thbirthday before returning for our Taproom birthday party on Saturday 8thDecember! Find out where we are headed on our tour here and more about our Taproom birthday party here.
Winter Berry Sour 330ml cans are available from our online shop from 10thDecember:
Winter Berry Sour 330ml cans available for trade direct or via Eebria Trade from 10thDecember:
Take a look at Katrina's other work:
https://katrinarusselladams.com/
https://www.instagram.com/katrinaradams/