New exhibition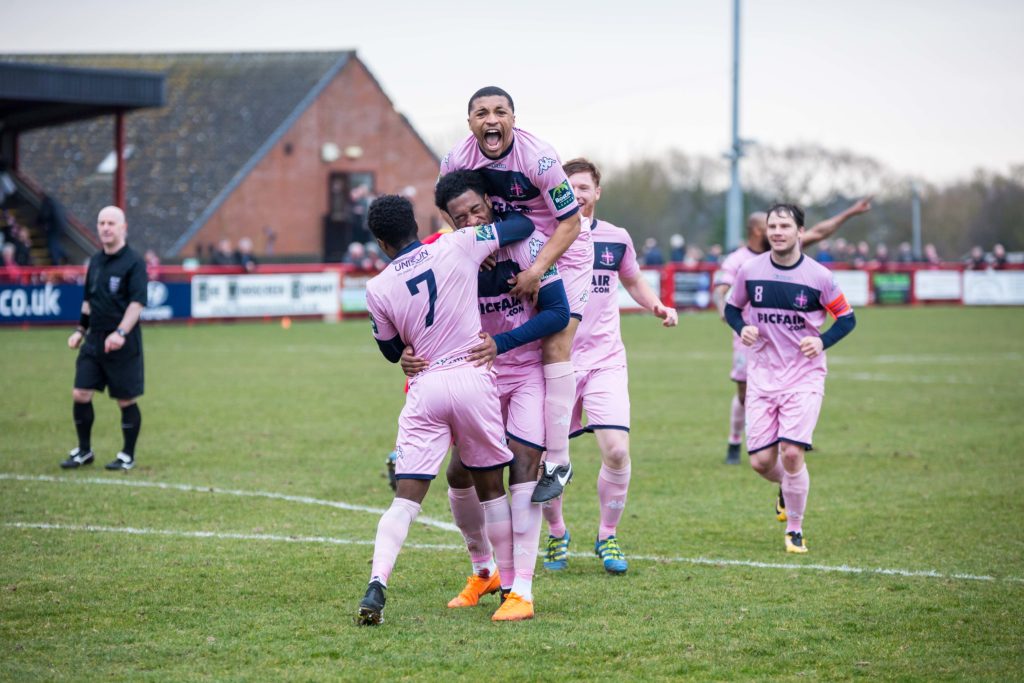 The Beautiful Game Photo Exhibition
Next week sees the launch of another art exhibition on our Taproom wall. After the Into Art mural (which you can read more about here) brightening the wall for the past 3 months it was time to bring a new display to the wall from another talented local creative.
We are proud to be displaying a photo exhibition, The Beautiful Game, following Dulwich Hamlet F.C through the 2017/2018 season through the lens of local photographers; Duncan Palmer (official DHFC photographer) and Sam Mellish.
As I am sure most of you know, Dulwich Hamlet F.C had a season of two halves, which began at Champion Hill. The South London team have played on or around the current site since 1912. The season started brilliantly until the team were evicted (just days after a famous away win at moneyed, eventual champions Billericay Town) from their home of over 100 years by Meadow Residential, the American property developer who now own the land. Suddenly homeless, Dulwich were in danger of sacrificing their season and their hopes of promotion until arch rivals Tooting & Mitcham United gallantly offered to share their KNK stadium. Following a steady run of home and away wins The Hamlet were still in with a chance of winning the league until a few weeks before the season ended. After securing second place, and as if the tension wasn't enough, the 'pink & blues' went on to win the play offs to seal promotion to the National League South via a penalty shootout.
The exhibition beautifully captures the unfaltering support for the club throughout the season through the many faces of its fans.
The exhibition will be opening on Wednesday 1stAugust, with the photographers in attendance from 7pm-9pm to have a chat with! Come down for a few drinks in celebration of Dulwich Hamlet and the work on display.
Find out more about the photographers here:
https://www.sammellish.com/blog